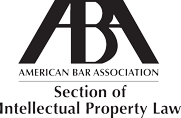 Mark Banner was one of the best IP lawyers in the nation.  At his untimely death in 2007, I wrote that he had been generous and helpful to me in my first few years of practice in Chicago — and that he had been an occasional Patently-O contributor.
The ABA IP Section has established an annual award in Banner's honor:
This award in honor of the late Mark T. Banner will be presented to an individual or group that has made an impact on intellectual property law and/or practice. Candidates will have expressed a clear passion and enthusiasm for, and advanced the practice, profession, and/ or substance of, IP law through extraordinary contributions to, among other things, teaching, scholarship, innovation, legislation, advocacy, bar or other association activities, or the judiciary. The award is open to the widest range of individuals and there is no requirement to be a lawyer or ABA member. Self nominations are welcome.