by Dennis Crouch
A new petition for writ of certiorari focuses attention again on patent eligibility and the law-fact interplay. Real Estate Alliance Ltd. v. Move, Inc., SCT Docket No. 18-252.
The original focus of patent law is to "promote the Progress of . . . useful Arts."  In that vein, patents have long been awarded for inventions with concrete and practical uses — and barred to invention claims that are merely abstract ideas.
In Mayo and Alice, the Supreme Court defined a two-step process for determining when a claimed invention is patent eligible:
Step 1: Ask whether the patent claims are directed to a patent ineligible concept, such as a law of nature, natural phenomenon, or abstract idea.

Step 2: If so, ask whether the claimed invention includes an "inventive concept" sufficient to transform the ineligible concept into a patent eligible invention.
In Step 2, the Supreme Court also suggested an inquiry into whether the claims present "something more" beyond a combination of "well understood, routine, and conventional" elements.
In this case, Real Estate Alliance Ltd. focuses on this second part of the Alice test and the "proper role of fact-finding."  The question presented is:
Is whether an ordered combination of elements in a patent claim is "well-understood, routine and conventional" to a skilled artisan in the relevant field under Alice step two a question of fact?
In this particular case, the courts have seen this issue as a question of law and have not really considered any hard evidence.  The patent at issue is directed to a user interface that shows the geographic location of for-sale properties — using a zoomable interface.  Although this idea might seem well understood today — the application claims priority back to 1986 — graphics were not so easy back then. (See Conan – my favorite game back then). U.S. Patent No. 5,032,989.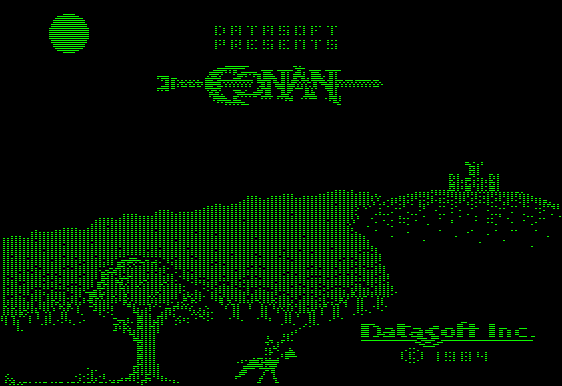 The difficulty for the patentee – I expect – is that the patent claims just seem so obvious. Consider representative claim 1 below:
1. A method using a computer for locating available real estate properties comprising the steps of:

a) creating a database of the available real estate properties;

b) displaying a map of a desired geographic area;

c) selecting a first area having boundaries within the geographic area;

d) zooming in on the first area of the displayed map to about the boundaries of the first area to display a higher level of detail than the displayed map;

e) displaying the zoomed first area;

f) selecting a second area having boundaries within the zoomed first area;

g) displaying the second area and a plurality of points within the second area, each point representing the appropriate geographic location of an available real estate property; and

h) identifying available real estate properties within the database which are located within the second area.