by Dennis Crouch
Saint Regis Mohawk Tribe v. Mylan Pharmaceuticals Inc., App. No. 18-1638 (Fed. Cir. 2018)
The Federal Circuit has denied the Mohawk Tribe's petition for en banc rehearing on the issue of whether sovereign immunity may be asserted in inter partes review (IPR) proceedings.  Although the case focused on immunity of federally recognized Indian tribes, the Federal Circuit decision is broadly written to also include patents owned by individual states.  [Fed.Cir.St.Regis.Decision] A parallel case involving Minnesota is pending before the Federal Circuit. Regents of the Univ. of Minn. v. LSI Corp. Appeal No. 18-1559.  Of course, the states and tribes do not receive a lot of sympathy from private patent holders whose patents are subject to IPRs.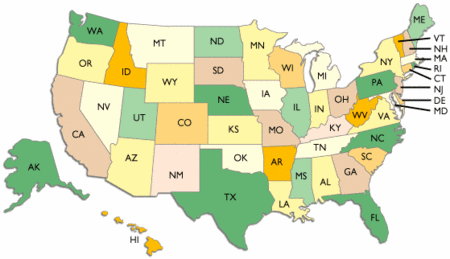 The St. Regis petition focused particularly on Federal Maritime Comm'n v. S.C. State Ports Auth., 535 U.S. 743 (2002) ("FMC").  In FMC, the Supreme Court held that sovereign immunity applies to protect a state sovereign from having to defend itself in an administrative adjudicatory system involving adversarial private parties.  As the Supreme Court explained in SAS, IPR is a "procedure allow[ing] private parties to challenge previously issued patent claims in an adversarial process before the Patent Office that mimics civil litigation." SAS Inst. Inc. v. Iancu, 138 S.Ct. 1348 (2018).
The closest prior Federal Circuit case on-point may well be VasCath, Inc. v. Curators of University of Missouri, 473 F.3d 1376 (Fed. Cir. 2007).  In that case, the court focused on whether interference proceedings trigger sovereign immunity.  In its Saint Regis decision, however, the court did not discuss or even cite to that prior determination.
The case is now set-up for a petition for writ of certiori from the St. Regis tribe.
The Scheme: Any post about this case is not complete without a discussion of how the tribe came to own these Allergan patents at issue here.  Basically, Allergan is paying the tribe to own these Restasis patents for the sole purpose of taking advantage of the Sovereign Immunity benefits.  This involved a reverse-payment: Allergan paid St. Regis to take ownership of patents and is paying an annual royalty for their continued participation in the scheme.