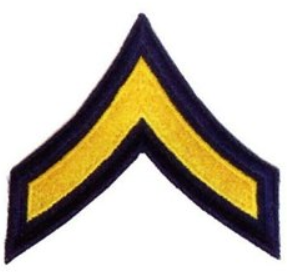 Facebook, Inc. v. Windy City Innovations, LLC (Fed. Cir. 2019)
In a sua sponte order, the Federal Circuit asked the parties to and the U.S. Gov't to answer the following question:
[W]hat, if any, deference should be afforded to decisions of a Patent Trial and Appeal Board Precedential Opinion Panel ('POP'), and specifically to the POP opinion in Proppant Express Investments, LLC v. Oren Technologies, LLC, No. IPR2018-00914, Paper 38 (P.T.A.B. Mar. 13, 2019).
The Federal Circuit requested briefing from the U.S. Gov't (filed on Sept 17, 2019) followed by party briefs within 14 days (October 1, 2019).  David Boundy has also already submitted an amicus brief on the topic.
In its brief, the Gov't argues that the PTAB-POP decisions should be given deference–Chevron Deference–when interpreting AIA Trial provisions of the Patent Act. "The POP's interpretations of the Leahy-Smith America Invents Act (AIA) qualify for deference under Chevron U.S.A. v. Natural Resources Defense Council, Inc., 467 U.S. 837 (1984)."
The POP's precedential opinions readily qualify for Chevron deference. . . . Congress has expressly delegated authority to adjudicate IPRs, see 35 U.S.C. §§ 311-319, as well as authority to enact regulations "establishing and governing inter partes review under this chapter," id. § 316(a)(4). Thus, both of the quintessential forms of lawmaking authority discussed in Mead, "adjudication [and] notice-and-comment rulemaking," are present here. Moreover, the AIA is a complex, specialized statutory regime implicating a "vast number of claims" with a "consequent need for agency expertise and administrative experience." Barnhart.
In his brief, Boundy focuses on the grant of rulemaking authority found in the AIA — that the PTO Director "shall prescribe regulations."  35 U.S.C. 316(a) & 326(a).  Those provisions indicate ordinary notice-and-comment rulemaking procedures.  He explains:
Many agencies have a propensity to avoid rulemaking, because of the workload and oversight that comes with it. . . . The POP process takes that avoidance to a new level. Over the last seven months, instead of "prescribing regulations," the POP has issued eighteen precedential decisions, mostly on issues that are recurring and predictable. This avoidance of rulemaking process denies all parties the benefits and predictability of careful, informed "regulation," evades oversight by OIRA and the Small Business Administration, and as this case demonstrates, poses entirely novel legal questions. The PTAB's shortcutting creates uncertainty for the public, and will burden this Court as procedural breaches get litigated.
Boundy Brief.
This particular case involves a quirky question of joinder under 35 U.S.C. 315(c) that allows the director to join someone "as a party." In Proppant, the PTAB POP concluded that "§ 315(c) provides discretion to allow a petitioner to be joined to a proceeding in which it is already a party."  Absent deference, I'm betting that the Federal Circuit will reject that rule.
= = = =
The consolidated case on appeal involves seven inter partes review proceedings filed by Facebook against four different patents owned by Windy City.  Facebook filed successive petitions against several of the patents and then requested joinder under § 315(c). The PTAB granted those requests. The final written decision cancelled some claims three of the patents, but upheld claims in all four.