by Dennis Crouch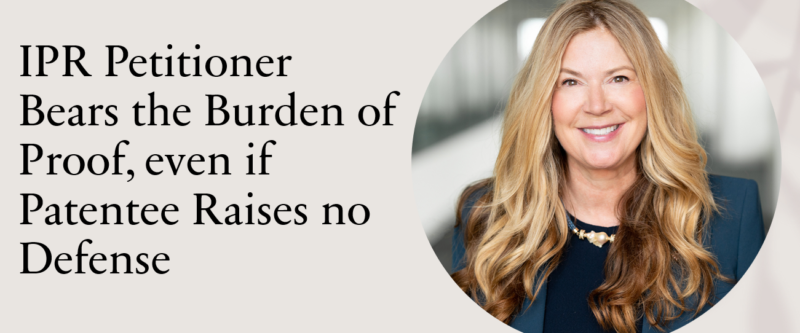 Apple Inc. v. Zipit Wireless, Inc., 2022 WL 18108215 (PTO Dir., Dec. 21, 2022)
Back in December, Director Vidal issued an important director review decision holding an IPR challenger must prove that the challenged claims are invalid, even if the patentee raises no defense.  The PTAB appears to have incorrectly treated the situation as more of a default judgment even though the patentee had not expressly abandoned.
Apple filed three IPR petitions against each of two Zipit patents.  The PTAB instituted IPR proceedings in all six.  At that point, Zipit filed patent owner responses in two of the cases, but not in the other four cases.  In its final written decision, the PTAB did not consider the merits of the case, but simply concluded that the patent owner had "abandoned the contest" and treated their lack of opposition as a "request for adverse judgment under 37 C.F.R. § 42.73(b)."
In a sua sponte review of the record, Dir. Vidal noted that Counsel had not expressly abandoned the case, and during the hearing stated that judgment for Apple is appropriate "if the Board determines that they have met their burden of proof with respect to those claims."  Vidal concluded that "Patent Owner's non-opposition was contingent on the Board determining that Petitioner met its burden of proving by a preponderance of the evidence that the challenged claims are unpatentable." As such, the Board must consider the evidence presented by Apple and determine whether it meets the statutory burden of providing "unpatentability by a preponderance of the evidence." 35 U.S.C. 316(e).
Read it here: https://www.uspto.gov/sites/default/files/documents/IPR2021-01124_20221221_p14_20230104_.pdf