by Dennis Crouch
The Supreme Court denied certiorari in Thaler v. Vidal, a case involving inventor Dr. Stephen Thaler's attempt to patent an invention created by his artificial intelligence (AI) system, DABUS. Thaler argued that DABUS, not himself or any other human, conceived the invention and identified its significance. However, both the United States Patent and Trademark Office (USPTO) and the Court of Appeals for the Federal Circuit  (CAFC) maintained that US patent laws require a human inventor, and as a result, they refused to consider Thaler's patent application.
In his petition to the Supreme Court, Thaler asked if the Patent Act restricts the statutory term "inventor" solely to human beings. The current legal stance in the US remains that the answer to this question is "yes," human inventors and only human inventors.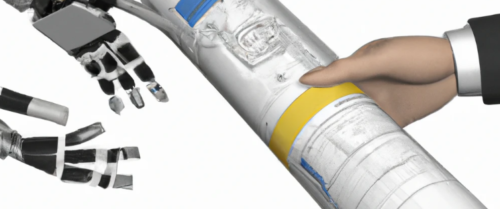 Moving forward, I am quite concerned for the role of patent attorneys and the upcoming ethical dilemmas — that patent attorneys will be prompted to bury the truth about AI contributions within their patent applications.  In particular, a growing number of inventive entities are developing new products and designs with significant AI input. And, many of the resulting claims will be directed to aspects that were generated by the AI and then first recognized as patentable by either the AI or the patent attorney.  In that situation, the patent attorney will be asked to list the human closest to the invention as the inventor — but, depending upon the circumstances, that listing might turn out to be fraud.
This situation calls for a guidance from the USPTO or the legislature on the definition of "inventor" in the context of AI-generated inventions. The current legal framework does not adequately address this evolving landscape of innovation driven by AI.
I particularly like to think about this situation in the joint inventorship context because the contribution and recognition requirements are much easier to meet than for a solo inventor.  In my experience, generative AI are regularly providing conceptual input that would easily require listing as a joint-inventor, except for the exclusion of non-human inventors.
What do you think here?
= = =
USPTO is holding an AI listening session on April 25 at the USPTO (and webcast). See you there: https://www.uspto.gov/about-us/events/ai-inventorship-listening-session-east-coast