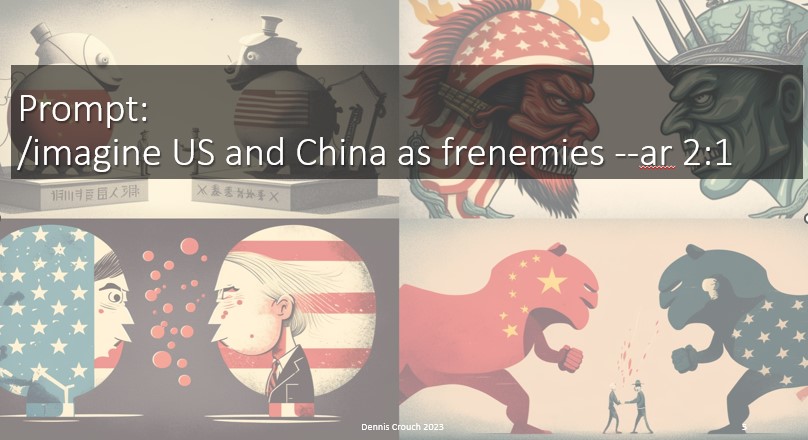 A few days ago I wrote an essay about the ongoing economic war between the leaders of the US and those of China, with a focus on the impact US attorneys representing Chinese clients. For the article, I used an AI tool to create some art for my publication. The image above shows the resulting four images. I chose the bottom right and had the AI enhance the image for publication by pushing a single button. I then did a cut and paste before publishing.
Although I didn't contribute any of the expression seen in the work, after these actions and then publishing it, I actually feel some gut level of ownership. And, that I might be upset if someone else used _my_ image without permission.
My questions for you:
Do I deserve to "own" this image?
Should I be able to claim authorship?
Should I disclose my AI creation methodology when I use the image in published works?
Comment on LinkedIn: https://www.linkedin.com/posts/patentlyo_ai-publishing-art-activity-7059984906633842688-eGgf