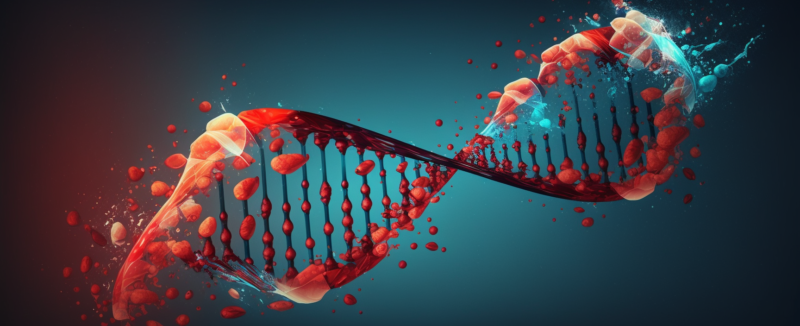 by Dennis Crouch
The recently filed petition for certiorari in CareDx and Stanford University v. Eurofins Viracor, Inc. (Supreme Court 2023) offers an opportunity to examine the patent eligibility doctrine in the context of an important health diagnostics innovation. The inventions at issue relate to early detection of organ transplant failure, which obviously hold significant potential to save lives and reduce reliance on invasive exploratory surgical procedures. The detection method involves identifying DNA fragments from the transplant within the bloodstream, a challenge that had stumped scientists for over a decade.  Although various scientists had proposed mechanisms for using this information, the evidence shows more than a decade of failed ideas, and at least one article reported that the process is "difficult and impractical."  The breakthrough came when Stanford researchers successfully applied high-throughput multiplex sequencing ("shotgun sequencing") to detect single nucleotide polymorphisms (SNPs) unique to donor organs.  Of potential importance, the Stanford researchers did not create these new sequencing techniques, but they were the first to take advantage of them in this particular context and, as the claim language below shows, the scientists focuses on creating thresholds as part of a method that particularly work in this situation.

Three patents are central to this case: U.S. Patent Nos. 8,703,652, 9,845,497, and 10,329,607. Claim 1 of the '607 patent exemplifies the claimed method, which includes the following steps:
Providing a plasma sample from the recipient;
extracting cell-free DNA from the sample;
performing "selective amplification" of target DNA sequences, wherein that amplification "amplifies a plurality of genomic regions comprising at least 1,000 [SNPs]" using PCR;
performing "high throughput sequencing" comprising a "sequencing-by-synthesis reaction" with an error rate of less than 1.5%;
providing sequences comprising "at least 1,000 [SNPs]"; and
quantifying the proportion of donor-derived DNA, using distinguishing biomarkers drawn from those at least 1,000 SNPs, and wherein the donor's cell-free DNA comprises at least 0.03% of the total in the sample.
The Infringement Lawsuit: The Delaware District Court initially denied defendants' motions to dismiss and for summary judgment of ineligibility. However, Chief Judge Connolly later reconsidered the summary judgment motion and ultimately ruled that the claims were ineligible under the two-step analysis set forth in Mayo Collaborative Services v. Prometheus Laboratories, Inc., 566 U.S. 66 (2012). The Federal Circuit affirmed this decision.
The petition to the Supreme Court raises the following simple question: Is a new and useful method for measuring a natural phenomenon, which improves upon prior methods for measuring the same phenomenon, eligible for patent protection under Section 101? The petition emphasizes the importance of this case compared to Tropp and Interactive Wearables, and it underscores the need for the Supreme Court to review its application of eligibility exceptions to medical diagnostics.
This case has potentially significant implications for US patent law doctrine as well as potential impact on investment in medical diagnostics. We'll be following the case closely and talking more about its potential effects.