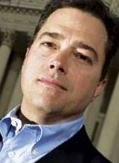 MercExchange v. EBay (E.D.Va 2007)
For the second time, Judge Friedman (E.D. Va.) has denied MercExchange's request for permanent injunctive relief. Judge Friedman notes that injunctive relief is only available when a plaintiff is suffering current irreparable harm that threatens future irreparable harm. In other words, past injury is not a variable in the injunction calculus — willful or not, what's done is done and cannot be fixed by an injunction.
No Presumption: As a starting point, the Court found that willful infringement of a patent creates no presumption of irreparable harm.
Irreparable Harm: Although the Court agreed that MercExchange has suffered harm do to the infringement — the harm is not irreparable. This finding is based on MercExchange's "consistent course of seeking to maximize the money it can obtain from licensing its patents to market participants." In particular, after the trial, MercExchange licensed its patents to UBid. (Note: post-trial activity alters decision — focusing on eBay's media reports).
Suspect Patents = No Injunction?: As a secondary factor, the Court continued its assertion that the potential suspect nature of the MercExchange patents also leads to a denial of injunctive relief:
Furthermore, KSR reveals the Supreme Court's reservations regarding patents similar to the '265 patent, the PTO twice issued interim actions rejecting all claims in the '265 patent as obvious prior to the issuance of KSR.
Monopolist <> Injunction: Finally, the court rejected MercExchange's argument that eBay's de facto monopoly position necessarily leads to entry of a permanent injunction.
Injunction Denied
Notes:
EBay's motion for stay pending reexamination was also denied.

There is more to this opinion. Including a further discussion of public interest…