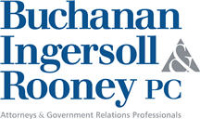 Buchanan Ingersoll & Rooney PC has an immediate opening for a Part-Time Patent Agent with a minimum of 5 years of experience and a degree in the chemical arts. Candidates should have significant patent drafting and prosecution experience, preferably with respect to small molecule pharmaceuticals, materials science and industrial chemicals. Responsibilities will include, but are not limited to, drafting patent applications, prosecution related documents, post-grant review documents and opinion letters, as well as patent portfolio analysis. This position has an annual billable requirement of 1,500 hours. Candidates must be registered to practice before the U.S. Patent and Trademark Office.
Position can be in Alexandria, VA, Pittsburgh, PA, Philadelphia, PA, New York, NY or Wilmington, DC.
Contact
Qualified candidates should apply through this link: http://www.bipc.com/lateral-attorneys. All applications must be accompanied by a cover letter, resume, all transcripts and a writing sample. All questions should be directed to Donna Nolan, Manager of Attorney Recruiting, at donna.nolan@bipc.com.
Additional Info
Employer Type: Law Firm
Job Location: Alexandria, Virginia; Pittsburgh or Philadelphia, Pennsylvania; New York, New York; Wilmington, D.C.