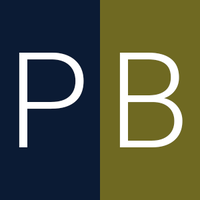 Pierce Bainbridge, the fastest growing elite law firm in the history of the world (that is not hyperbole) seeks Electrical Engineering/Computer Science Patent Litigation Associate to join its rapidly growing IP practice in either New York, Los Angeles, DC, or Boston. Ideal candidates will have 3-5 years of experience in patent litigation with a degree in electrical engineering or computer science.
Built from the ground up to be relentless, precise, agile, resilient and collaborative, Pierce Bainbridge employs cutting-edge technologies and a unique, next-generation institutional structure that sets it far apart from the traditional, 20th century law firms of the past. We offer associates the opportunity to work in a forward-looking, progressive, collegial and non-hierarchical environment that is without comparison among the nation's leading law firms. We use Slack, we don't impose artificial deadlines, we don't require formal office attire and, most importantly, we win cases and have fun doing so.
Contact
Apply by emailing us at: resumes@piercebainbridge.com.
Additional Info
Employer Type: Law Firm
Job Location: New York, N.Y.; Los Angeles, California; Washington D.C., or Boston, Massachusetts