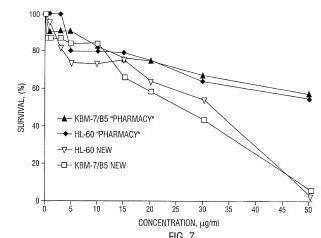 Xechem v. University of Texas (Fed. Cir. 2004) (03-1406).
Xechem brought several claims against the University of Texas that were dismissed after the University asserted Eleventh Amendment and state immunity from suit. The issue on appeal is whether the University is subject to suit in federal court to obtain correction of inventorship in the patents flowing from a collaboration between Xechem and the University. (US-5877205-A). The Federal Circuit affirmed the lower court's dismissal based on Supreme Court precedent.
Comment: In this case, the court (Newman, J.) seemed to almost go out of its way to emphasize the strong points of Xechem's argument — giving an indication that it would, but for Supreme Court precedent, refuse to grant immunity to the university. I would predict that this case will be granted a Writ of Certiorari.