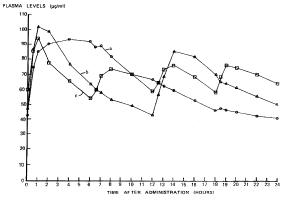 Andrx Pharma v. Elan (11th Cir. 2005)
Andrx sued Elan for antitrust violations based on Elan's enforcement of its patent and settlement agreement. The district court dismissed the case on the pleadings, finding that (i) Noerr-Pennington immunized Elan for its patent infringement litigation and (ii) Elan's settlement agreements did not support an antitrust action.
On appeal, the Eleventh Circuit affirmed in part and reversed in part.
Noerr-Pennington: The appellate panel agreed that Noerr-Pennington "shields a defendant from antitrust liability for resorting to litigation to obtain from a court an anticompetitive outcome." The primary exception to the doctrine arises when the litigation is a "sham." In this case, it was clear that the litigation was "objectively baseless" and thus did not fall within the exception. (Elan had won a CAFC appeal).
Settlement Agreements: Andrx asserted that settlement agreements signed by Elan to terminate patent litigation were anticompetitive. Under the recent case of Schering-Plough v. FTC, the three elements are required to prevail on a Section 1 Sherman Act action: "(1) the scope of the exclusionary potential of the patent; (2) the extent to which the agreements exceed that scope; and (3) the resulting anticompetitive effects" in the relevant market.
The appellate panel found that Andrx should at least pass the pleading stage because the complaint demonstrated that (1) the patent was necessary for the sale of controlled release naproxen; (2) the license agreement was structured to "effectively bar any generic competitors from entering the market;" and (3) if true, this dynamic would have an anticompetitive effect on the market.
Under Section 2 of the Sherman Act, the Panel found that Andrx had properly alleged specific intent to monopolize and preserve a monopoly in the controlled release naproxen market. That pleading, according to the court, was sufficient to overcome a 12(b)(6) motion.
Link: The Supreme Court has been petitioned to hear the Schering-Plough case. If that hearing comes about, Andrx v. Elan may see a new appeal.