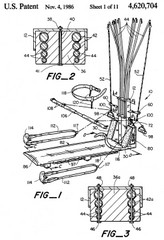 Nautilus v. ICON (Fed. Cir. 2006, 05–1577o).
ICON won on summary judgment. On appeal, ICON filed a cross-appeal requesting review of several claim construction rulings in the event the CAFC reversed the lower court's ruling. However, the appellate panel refused to hear ICON's arguments for new claim construction because ICON won below:
a party who prevails on noninfringement has no right to file a 'conditional' cross-appeal to introduce new arguments or challenge a claim construction, but may simply assert alternative grounds in the record for affirming the judgment.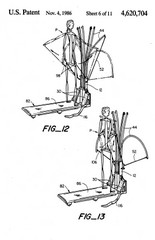 In dissent, Judge Newman essentially argued that the practical nature of claim construction appeals should allow all claim construction issues to be reviewed at one time.
The burden on the district court and the parties, requiring them to conduct a trial on un-reviewed claim constructions, when objections have been raised and are ripe for review, is an entirely unnecessary burden.