This morning I conducted a quick study to determine some case outcomes here in the Northern District of Illinois. Since 2000, 933 patent cases have been filed here and 783 of those have closed. The following table breaks down the number of patent cases filed by year and, of those, how many have been closed.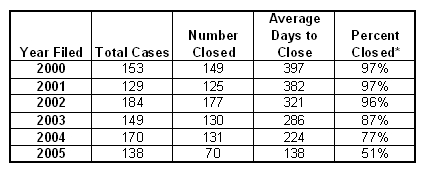 * as of 2/16/2006.
Using the data from patent cases filed in 2000, I then created the following table to show how long each case took to close. About 8% of the cases were disposed of within a month of filing.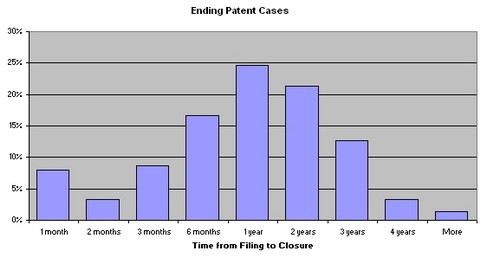 The following table shows that most patent cases are closed before the one-year mark, and 75% are done before two years have gone by.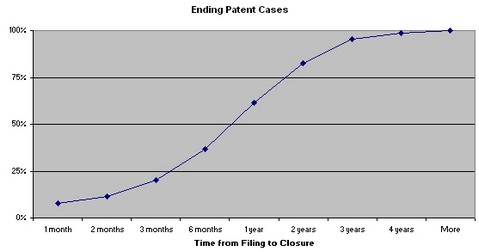 Cite as Dennis Crouch, Patent Cases in the Northern District of Illinois, Patently-O, February 16, 2006, available at https://patentlyo.com.