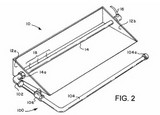 Golden Blount v. Robert H. Peterson Co. (Fed. Cir. 2006, 04–1609).
Opinions of Counsel: This case holds that Knorr-Bremse does not prevent a court from finding that a defendant was at least reckless by obtaining an oral noninfringement opinion but failing to obtain a written opinion. Rather, Knorr-Bremse only precludes an inference that an undisclosed written opinion would have been negative.
Damages: The defendant here was on the hook for contributory infringement — actual infringement occurred when customers assembled the fireplaces. On damages, the CAFC partially reversed the lower court's ruling. The appellate panel found that lost-profit damages must be reduced by any products that were returned to the defendant without being opened by the customer — because in those cases the underlying direct infringement never occurred.
Links:
Filed Briefs: