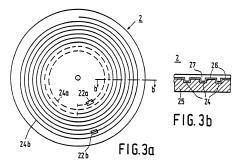 U.S. Philips v. Princo (Fed. Cir. 2006) (Non-Precedential).
In a non-precedential opinion, the CAFC noted that the traditional defense to patent misuse was narrowed when Congress enacted 35 U.S.C. 271(d)(5). Under that statute, it is not misuse to "condition[] the license of any rights to the patent . . . on the acquisition of a license to rights in another patent or purchase of a separate product, unless, in view of the circumstances, the patent owner has market power in the relevant market for the patent or patented product on which the license or sale is conditioned."
According to the CAFC, section 5 provides "a safe harbor for certain conduct, not a comprehensive definition of patent misuse." (Citing the recent Supreme Court case of Illinois Tool Works). Remanded for a new determination of misuse.