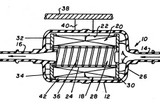 Honeywell v. ITT Industries (Fed. Cir. 2006).
On appeal of a summary judgment of noninfringement, the CAFC considered the meaning of the claim term "fuel injection system component."
On four occasions, the specification refers to to "this invention" as relating to a "fuel filter." And, the specification does not indicate that a fuel filter is merely a preferred embodiment.
Consequently, the CAFC concluded that the patentee limited the scope of the patent claims to require a fuel filter.
Affirmed