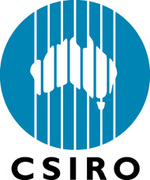 Intel and Microsoft v. Commonwealth Scientific (CSIRO) (Fed. Cir. 2006).
Under the Foreign Soverign Immunity Act (FSIA), a foreign state is presumptively immune from the jurisdiction of United States courts. A federal court therefore has no subject-matter jurisdiction over a claim against a foreign state unless the case falls within a specified exception. 28 U.S.C. §§ 1602-1611.
Intel and Microsoft sued the Australian Commonwealth Scientific and Industrial Research Organisation ("CSIRO") for declaratory judgment of non-infringement. CSIRO is Australia's national science agency and claimed immunity under the FSIA. The district court found jurisdiction, and the appeal was heard on interlocutory review.
Level of Review: Without determining whether to apply CAFC or 9th Circuit law, the appellate panel first determined that the existence of immunity are questions of law that are reviewed de novo.
Commercial Activity: In a question of first impression, CSIRO argued that its extensive patent licensing negotiations should not qualify as a commercial activity exception to the FSIA when those do not result in fully-executed and binding contracts. The CAFC flatly rejected that argument — finding that commercial activity is broadly defined under the FSIA — noting in the Congressional record that "[t]he courts would have a great deal of latitude in determining what is a 'commercial activity' for purposes of this bill."
It is possible to extrapolate this case to argue that merely obtaining a U.S. patent is also commercial activity.
CSIRO's acts of (1) obtaining a United States patent and then (2) enforcing its patent so it could reap the profits thereof—whether by threatening litigation or by proffering licenses to putative infringers—certainly fall within the latter category [of commercial activities]. Indeed, we have expressly recognized, in another context, that "a patentee's attempt to conduct license negotiations is a commercial activity."
Affirmed and dismissed.
Read the case: Link