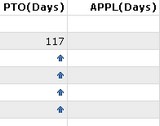 The phrase "Patent Term Adjustment" elicits two divergent reactions from patent prosecution specialists. PTA is wonderful because it provides a strong counterbalance to USPTO delays. On the other hand, PTA rules are complicated and it is easy for a practitioner to unintentionally lose-time.
In general, the PTA is an attempt to retain a patent term of approximately 17–years from issuance. Under the rules, the statutory 20–year term is increased for certain PTO-related delays and is decreased for other Applicant-related delays.
Scott Kamholz of Foley Hoag has written a great guide to PTA entitled "Patent Term Adjustment for Fun and Profit." The guide was originally published this Fall in IP Today, but is now available on Patently-O: File Attachment: PTA for Fun and Profit.pdf (147 KB).
Highlights of the article include:
CIP's are more likely than continuations to capture PTA;
Extensions, non-compliant responses, and RCEs all decrease the PTA;
Late filing of formal drawings decreases PTA;
Written restrictions count as an office action — thus, consider making oral elections of species;
Express Mail or Fax improves PTA;
Terminal disclaimers are problematic;
Examine the PAIR system for docketing errors;
Appeal rejections;
Do not file papers after allowance;
Ask questions!
At some point, this may become moot as the PTO is considering simplifying the PTA.