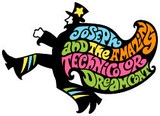 Professor Joshua Sarnoff of American University just directed me to a gem of a response by occasional Patently-O reader Dean Alderucci. The Examiner rejected Walker Digital's the pending claim 2 with the most ancient of references:
In Genesis, Chapter 41, we are told that Pharoah appointed Joseph to be his representative and instructed him to enter into contracts to purchase grain. These contracts included an offer with an activity (supply grain) and a benefit (get paid for the grain). Payment was made upon delivery of the grain. The story of Joseph is about 4,500 years old. . . . the principal/agent relationship is of immemorial antiquity. It no doubt predates civilization itself. . . . Many of Applicant's [other] claims could also be rejected using the same reference.

In response, Alderucci notes that the Examiner "has completely misinterpreted the most popular and analyzed book in all of human history. . . . [Nevertheless], the claims as pending have been carefully amended to steer clear of embracing of any of ancient practices of Joseph, the Pharoah, or the [ancient] Egyptians."
File Attachment: Bible Response.pdf (218 KB)
The application (10/212,636) is sitting on a response after final. Amended claim 2 reads as follows:
2. A method comprising:

determining a recipient;
determining an offer which includes an activity and a benefit;
transmitting to a representative instructions to provide the offer to the recipient;
determining whether the recipient has performed the activity; and
providing the benefit to the recipient if the recipient has performed the activity, in which the recipient is a player at an electro-mechanical gaming device.