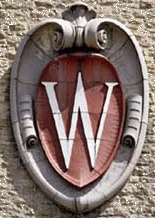 WARF v. Xenon Pharmaceuticals (Fed. Cir. 2007) (nonprecedential opinion).
In 2006, WARF won a $1 million verdict in a breach of contract case against Xenon. Although contracts are normally issues of state law, WARF's original complaint also raised technology transfer issues under the Bayh-Dole Act. (35 U.S.C. §§ 200, et seq.).
On appeal, the CAFC found that it lacked subject matter jurisdiction over the appeal because it did not arise under the patent laws. In this vein, the court first concludes that Bayh-Dole's inclusion in Title 35 does not necessarily indicate that it is a "patent law." Rather, the general rule is that contract or licensing disputes do not implicate patent laws unless they require some determination of patent issues such as validity or infringement.
"[M]ere inclusion in Title 35 of the United States Code does not make a statute a patent law under which a claim may arise. At its heart, the Bayh-Dole Act concerns government funding agreements – contracts in the language of 35 U.S.C. § 201 – an area that is outside our section 1295(a) jurisdiction."
Of course, if Title 35 contains non-patent laws, it makes sense that there may also be patent laws not found in Title 35.
Even if Bayh-Dole was a "patent law," the appellate panel found that it would still not have jurisdiction over the case because the provisions of Bayh-Dole (1) did not create WARF's cause of action and (2) are not necessary to determine any other rights of relief.
Case transferred to the Seventh Circuit Court of Appeals.