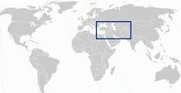 CNET v. ETILIZE, 2007 U.S. Dist. LEXIS 87205 (N.D. Cal. 2007).
CNET sued Etilize for infringement of its patented method and system for creating an electronic website catalog.
International Infringement: The accused infringer Etilize employs Pakistanis (in Pakistan) to manually comb the Internet and update its database of websites.
Method and System Claims: Because Etlilize performs some steps of the patented method outside of the US, it cannot be found to infringe the method claims under 35 U.S.C. 271(a).
On the other hand, CNET argued that the system claim would be infringed because the control and beneficial use of the system stems from the US. (NTP v. RIMM). On summary judgment, Judge Patel distinguished the RIMM decision and sided with the accused infringer. In particular, the court found that the claimed "system for creating" was not controlled or used by American end-users of the compiled data.
That a copy of the catalog is located on a server in the United States … does not change the fact that overall control of the data collection and catalog creation is exercised from Pakistan.
Import under 271(g): 35 U.S.C. 271(g) provides an additional avenue for capturing foreign infringement. That statute specifically charges importation of a product made by a patented process. Under Bayer v. Housey and NTP, this statute has been limited to physical products that have been manufactured.
Here, Judge Patel found that the electronic catalog (when stored on computer readable media) is a physical product and qualifies under 271(g). In Microsoft v. AT&T, the Supreme Court followed the same analysis in holding that "a copy of Windows, not Windows in the abstract qualifies as a 'component' under 271(f)."