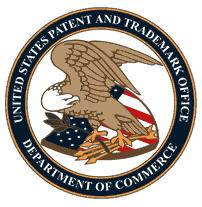 By my count, well over eighty percent of patent applications are initially rejected by the PTO. Yet, most applications eventually result in an issued patent. Many of the rejected patents are amended slightly. It is unclear, however, if those amendments are really made to overcome prior art or rather offered as negotiation chips to the examiner in order to obtain the patent as quickly and cheaply as possible. The truth is that a non-trivial number of initial rejections might be termed "off course" because they miss the true nature of the invention. These off course rejections end up extending prosecution, increasing the PTO backlog, and causing endless patent attorney frustration.
In the hope of avoiding the problem of potentially off-course rejections, the PTO has created a new pilot program to allow an applicant to discuss the claims with the examiner before an initial rejection is issued (but after the examiner's prior art search). Of course, under the current rules, pre-examination interviews are already allowed under MPEP 713.02 at the discretion of the Examiner. This pilot program adds to the rules by forcing the Examiner to prepare a pre-examination search (upon request) and also meet for an interview. The idea here is to ensure that everyone is on the same page regarding the invention and hopefully quickly issue patents for state of the art inventions.
The pilot program is limited to data processing inventions (Class 707 & 709) that have been pending for a couple of years. Likewise, a qualified application may only have three independent and twenty dependent claims. If successful, it may spread to art units with high-pendency.
Thoughts on Interviews: Over the last few years, in-person interviews at the PTO have lost much of their charm. In the past, a savvy attorney coupled with a tech-whiz inventor could convincingly elaborate the invention — without having the actual interview on record. After a tidy noncommittal "interview summary," the case would issue. As the record has become more important, Patent Office practice has also shifted toward examiners taking a harder post-interview look and often "renegotiating" the result. Still, interviews are useful for a patent applicant – just not as useful as they used to be.
My hope for this pre-examination interview is that it can create a communication link to help the PTO better understand the invention before crystallizing a particular position. The PTO's approach with the pilot is quite thoughtful because it requires the Examiner to prepare (by conducting a prior art search). This helps ensure that both sides will be ready to go when the interview begins.
Notes: