Ex parte Halligan (BPAI 2008)
Halligan's patent application claims a "programmed computer method" that operates to identify trade secret information. (Claim 119). In essence, the computer program has the common law rules of trade secrets hardcoded, and those rules are applied to determine whether particular information is a "trade secret." Applying the machine-or-transformation test of Bilski, the Board of Patent Appeals and Interferences (BPAI) rejected Halligan's claims as lacking patentable subject matter under 35 USC § 101.
Under Bilski, "[a] claimed process is surely patent-eligible under § 101 if: (1) it is tied to a particular machine or apparatus, or (2) it transforms a particular article into a different state or thing." To avoid preemption the Federal Circuit emphasized that "the use of a specific machine or transformation of an article must impose meaningful limits on the claim's scope to impart patent-eligibility;" that "the involvement of the machine or transformation in the claimed process must not merely be insignificant extra-solution activity;" and that the transformation "must be central to the purpose of the claimed process."
Transformation: As in Bilski, the transformation here involves legal rights and "does not represent physical and tangible objects." Therefore, it fails the transformation prong of the test.
Machine: Claim 119's only tie to a machine is the preamble statement that the method is a "programmed computer method." The BPAI listed several reasons why that recitation is insufficient to satisfy the machine prong of Bilski:
"This recitation fails to impose any meaningful limits on the claim's scope as it adds nothing more than a general purpose computer that has been programmed in an unspecified manner to implement the functional steps recited in the claims. Were the recitation of a "programmed computer" in combination with purely functional recitations of method steps, where the functions are implemented using an unspecified algorithm, sufficient to transform otherwise unpatentable method steps into a patent eligible process, this would exalt form over substance and would allow pre-emption of the fundamental principle present in the non-machine implemented method by the addition of the mere recitation of a "programmed computer." Such a field-of-use limitation is insufficient to render an otherwise ineligible process claim patent eligible."
Means-Plus-Function language: A second set of claims were directed to the "programmed computer." Functional elements of the software were described as "means for ___." The structure of a means plus function element is presumably particular enough to constitute a "particular machine." However, the BPAI expressly did not reach that issue – rather, the Board rejected those claims under 35 USC § 112 as indefinite for lacking any description of particular structure in the specification. Following Aristocrat, the opinion noted that software-type means should include a disclosure of an algorithm. "The Appellant has failed to disclose any algorithm, and thus has failed to adequately describe sufficient structure, for performing the recited functions of claims 1 and 121 so as to render the claims definite."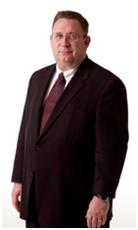 Notes: