Patent Librarian Michael White recently posted an interesting graph on the number of U.S. patents referencing Wikipedia articles:
The number of U.S. patents issued last year that contain one or more references to Wikipedia articles totaled 809, a 59 percent jump from 2008. Several years ago the USPTO banned patent examiners from using Wikipedia as a source of information for determining patentability of inventions. However, examiners and applicants continue to cite it.
White's graph is shown below.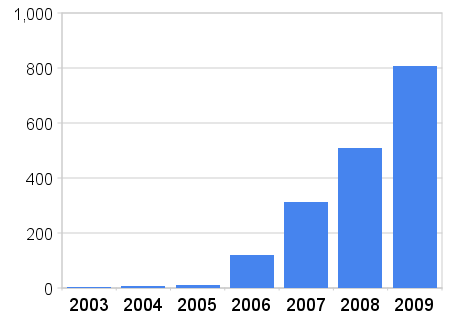 Of course, I would also offer my own graph (below) that shows the percentage of patents citing Wikipedia grouped by issue year.