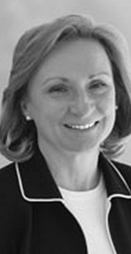 US Patent Office Director David Kappos has announced his new Deputy Director: longtime intellectual property law professional Teresa Stanek Rea. Ms. Rea is currently a partner at Crowell & Moring and was president of the AIPLA from 2008-2009 and was previously with Burns Doane. Ms. Rea replaces Sharon Barner who stepped-down this January after a short, but effective tenure.
Ms. Rea graduated from Wayne State Law School in 1980 and has been practicing patent law for over 25 years. Before that, she practiced as a pharmacist. Her technology focus has primarily been biotechnology. Her leadership in that area will be a welcome addition to the USPTO management team. In her role as AIPLA director, Ms. Rea has been involved in many of the recent major patent cases, including Tafas v. Kappos, Ariad v. Eli Lilly, Prometheus v. Mayo, and Cardiac v. St. Jude.
Joff Wild who edits the wonderful magazine IAM reported last week that Michelle Lee (Google's IP Chief) and Shanna Winters (Congressional Counsel) were also under consideration for the post.