My Upcoming Events: I am not travelling much this fall, but I will be speaking at two upcoming events:
September 15-17, 2011: MarcusEvans IP Law Summit in Las Vegas, Nevada (Red Rock Casino). Speakers include Robert Bahr (USPTO Commissioner); Ankur D. Shah (AGC for Freddie Mac); Mallory Levitt (AGC for CBS); etc.
October 6-8, 2011: 27th Annual Institute on Intellectual Property hosted by Houston Intellectual Property Law Association and the University of Houston Law Center. The Institute has an excellent lineup of speakers, including Russ Levine (my former boss at Kirkland & Ellis); David Healey (PatentMath); Hal Wegner; Professor Nancy Rappaport (Las Vegas); Lord Justice Robin Jacob (Court of Appeal of England and Wales); Professor Paul Janicke (Houston Law Center); Michael Smith (E.D.Tex. Blog); Professor Phillip Page (South Texas); etc. Registration is around $600.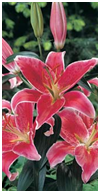 FUNDRAISER: My son started preschool today at the Waldorf-inspired Garden Gate school. We're helping with the school fundraiser – a national flower bulb sale. Plant the bulbs this fall – when they come up in the spring you will hopefully pause to realize that the Leahy-Smith Act was just a bad dream. (Mail delivery; the school keeps 50% of revenue). Thank you – Dennis.