EveryMD v. Rick Santorum, Mitt Romney, and Newt Gingrich (C.D. California)
In a recent filing, Hollywood patent attorney and inventor Frank Weyer has sued Rick Santorum, Mitt Romney, Newt Gingrich, and an estimated 4 million FaceBook business account holders for infringing Weyer's U.S. Patent No. 7,644,122. The lawsuit was filed by Weyer's company EVERYMD. That company provides communications services to over 300,000 medical doctors.
The complaint alleges that FaceBook business account holders infringe the patent by creating individual home pages for members of a group of members that contain controls for sending messages to and for submitting comments about the members. Download Complaint. In 2011, the patentee offered an open license to FaceBook business account holders for $500 per account. The complaint states that that reduced price license program "has ended."
The patent itself is in the midst of an inter partes reexamination originally requested by FaceBook. ?See Reexam No. 95/001,411. In the reexamination, all of the claims are currently on appeal to the Patent Office's internal Board of Appeals (BPAI) following a final rejection of the claims by an examiner in the Central Reexamination Unit (CRU). At least two other continuations of the application are pending and claim priority to the original 1999 filing date.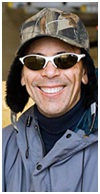 In 2005, I reported on Weyer's case against Ford for infringing his patent on user-selectable multi-color instrument panel illumination. In an earlier case Weyer sued Network Solutions and Register.com for violating his patent on the selection of an e-mail address based on a domain name. He has also sued Harley Davidson, Bosch, and MySpace. Those cases have all settled. Prior to law school, Weyer was a Peace Corps Volunteer in Lesotho and now works as a volunteer engineer in Antarctic expeditions. I should also mention that Weyer's book M.I.T. Can Be Murder is for sale on Amazon. His screenplay based upon the book has received multiple honors.