One of Apple's most recent design patents is Patent No. D668,263. The patent claims "The ornamental design for a display screen or portion thereof with icon, as shown and described." As the image shows below, the patented ornamentation is basically the design of a musical note with a surrounding circle and roughly resembles the iTunes icon. Although design patents are purported to be examined for novelty and obviousness. In reality they are not so examined.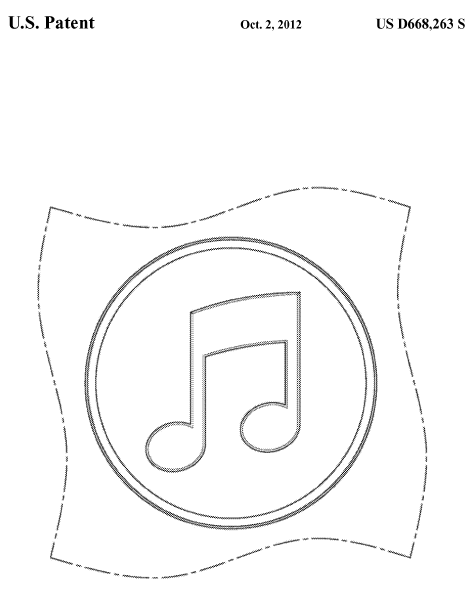 In my view, design patents such as these would be fine so long as they are given exceedingly narrow scope (which they often are) and if the courts allowed for some amount of fair use (which they do not).
The senate recently passed a bill that would extend the design patent term an extra year–to 15 years from patent issuance.
The question: Is Patently-O infringing the design patent by showing the image on your screen?