By Dennis Crouch
In re Fox (Fed. Cir. 2012)
Since 1979, Ms. Fox has been selling rooster-shaped chocolate lollypops. These sell well in my birthplace of Columbia South Carolina – home of the Gamecocks. Naturally, Fox calls her lollypops "Cock Suckers."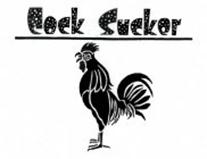 The USPTO refused to register her trademark on the phrase – calling it scandalous since the common definition of a cocksucker is someone who performs fellatio. On appeal, the Federal Circuit has affirmed – holding that a double entendre nature of the mark does not cure its vulgarity.
So too the association of COCK SUCKER with a poultry-themed product does not diminish the vulgar meaning—it merely establishes an additional, non-vulgar meaning and a double entendre. This is not a case in which the vulgar meaning of the mark's literal element is so obscure or so faintly evoked that a context that amplifies the non-vulgar meaning will efface the vulgar meaning altogether. Rather, the mark is precisely what Fox intended it to be: a double entendre, meaning both "rooster lollipop" and "one who performs fellatio." . . .
We therefore see no reason why the PTO is required to prove anything more than the existence of a vulgar meaning to a substantial composite of the general public in order to justify its refusal. . . .
We recognize that there are "whimsical" and humorous aspects to Fox's mark. But the fact that something is funny does not mean that it cannot be "scandalous."
Toward the end of the opinion, the court attempted to offer some libertarian condolences to Ms. Fox – writing that
Nothing in this decision precludes Fox from continuing to sell her merchandise under the mark at issue. . . . If Fox is correct that the mark at issue "bring[s] [nothing] more than perhaps a smile to the face of the prospective purchaser," then the market will no doubt reward her ingenuity. But this does not make her mark registrable.
Left unsaid is that, based upon the results of this decision, the market will also copy her ingenuity.
As an aside, the nice thing about the rule against scandalous marks is that you never have to worry about trademark infringement when cursing up a storm.