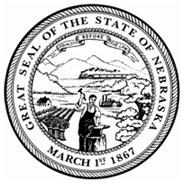 Activision TV v. Pinnacle Bancorp (D.Neb 2013)
The Supreme Court has held that state governments are preempted from legislating substantial patent law issues and from deciding patent law cases. Rather, in those contexts, patent law is the exclusive purview of the US national government. Of course, the Supreme Court also recently held (again) that there are many patent law issues that are not "substantial" and that a state can still exert power over those lesser issues. See Minton v. Gunn.
Activision owns a number of patents, including U.S. Patent Nos. 8,330,613 and 7,369,058. And the company has sued a host of defendants alleging infringement based upon the use of a digital menu board – as shown here at Western Sizzlin.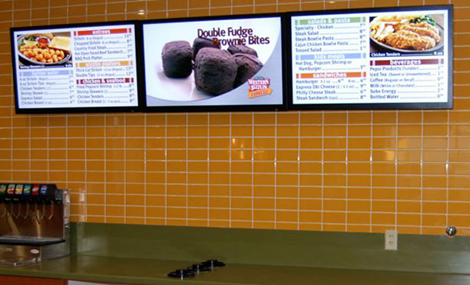 After five local companies received cease-and-desist letters from Activision TV, the Nebraska Attorney General's office began an inquiry and then filed a cease and desist letter against the Texas based law firm of Farney Daniels ordering that the firm to stop sending these letters. The Attorney General letter raised a variety of potential violations involving unfair and deceptive actions and offered the following concluding paragraph:
The possible violations specified in this letter are serious and require your immediate and unconditional cooperation. Given the significant ramifications posed to Nebraska consumers and businesses by your potentially unlawful conduct, I hereby demand that you immediately cease and desist the initiation of any and all new patent infringement enforcement efforts within the State of Nebraska pending the outcome of this office's investigation.
(Bold in original) [AG Letter].
In response, Activision amended its complaint against Pinnacle Bancorp to include allegations against the Attorney General and his chief deputies and requesting a declaratory judgment that Farney Daniels' enforcement actions do not violate Nebraska State Law and that the Attorney General's action violates "Activision's rights under 42 U.S.C. § 1983, the First, Fifth, and Fourteenth Amendments to the U.S. Constitution" as well as the Supremacy Clause found in Article IV. Activision also requested a preliminary injunction. For its part, the State Attorney General argued that Activision had no authority to bring the action because the Attorney General letter was sent to the law firm Farney Daniels and not to the patentee. The Attorney General also stood by its guns in alleging that the letters from Farney Daniels were unlawful under Nebraska law.
[T]here are a number of possibly deceptive statements in the Farney Daniels letters on which businesses to detrimentally rely. For example, the letters warn there are "serious consequences for infringement," and "[i]nfringers who continue to infringe in the face of an objectively high risk of infringement of a valid patent can be forced to pay treble (triple) the actual damages, as well as the patent owner's litigation costs, including all attorney's fees." The letters … that [the recipients] contact Farney Daniels and Plaintiff "within three weeks of the date of this letter … further claiming Plaintiff has "suffered damages due to…past infringement, and will suffer damages and irreparable harm in the future in the absence of injunctive relief." . . . The MPHJ letters also "encourage" the business to "retain competent patent counsel to assist you in this matter" and warn that "additional steps might be required" if a license is not purchased.
In all respects, these seem like "threats to sue." . . . These threats to sue are deceptive, the Attorney General believes, because Farney Daniels had no intention of suing all, most, or many of these targeted businesses if they did not agree to licenses, and, of the businesses they actually sued, Farney Daniels had no intention of actually serving summons and/or prosecuting the case to trial. In the debt collection arena, misrepresentations of legal consequences have been held to violate deceptive trade practices laws.
Furthermore, they may be deceptive to the extent Farney Daniels and Plaintiff implied that they have a reasonable basis for identifying the target business as one that actually infringes on the patent. . . . Further facts that may show Farney Daniels' intent, and/or the amount of letters it sent nationwide or to Nebraska businesses, however, have not yet been developed, as the investigation is still nascent.
With regard to the Supremacy clause and patent law's preemption of state-law, the Attorney General argued that its consumer protection action does not impact the patent laws.
Federal law does not preempt the state regulation of entrepreneurial letter writing campaigns. The Attorney General's possible state law deceptive trade practices claims do not involve any legal application to the validity of the patent, to the scope of what is infringing, or to the public domain in any way.
Finally . . . the July 18 letter in no way affects Plaintiff's rights to bring suit in this or any Court.
In considering these claims, the Federal District court partially granted Activision's preliminary injunction motion. In particular, the court held that "Farney Daniels can file an appearance in this case or any other federal cases without running the risk of violating the State of Nebraska Attorney General's cease and desist order. Further, Farney Daniels and its attorneys may proceed to prosecute their cases, including all discovery, as it would in any other lawsuit."
What's missing from the court order, however, is any discussion of whether Farney Daniels can continue to pursue any pre-filing activity such as threatening suit against alleged infringers.