By Dennis Crouch

Butamax v. Gevo (Fed. Cir. 2014)
Butamax is a joint venture between BP and DuPont that focuses on creating butanol from corn and sugarcane. The company's Patent No. 7,993,889 covers isobutanol production using a recombinant yeast. The claims particularly call-out the "engineered" pathway beginning with the raw biologic, passing through the various intermediaries, and resulting in butanol.
Now, the claims are interesting. Claim 1 is directed to a "method for producing isobutanol" that uses the "recombinant yeast microorganism." Claim 12 is directed to "The recombinant yeast microorganism of claim 1." Patent professionals will recognize the unusuality of this claim structure. Usually, a dependent claim is narrower than its referenced independent parentage. However, Butamax's dependent claim 12 here is broader (in some ways) than the referenced claim 1. That is clear here since infringement of claim 1 (a method claim) requires practicing the method, but infringement of claim 12 (a composition claim) can be infringed merely by possession or potentially any use of that microorganism. In the software context, this type of claim structure is somewhat common and typically involves an independent algorithmic method claim followed by a dependent claim directed to a non-transitory computer readable memory storing instructions for causing a processor to complete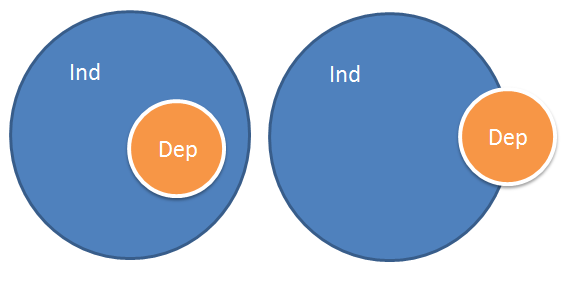 Dependent claims are authorized by the Patent Act. 35 U.S.C. § 112(d) states that:
(d) Reference in Dependent Forms. — [A] claim in dependent form shall contain a reference to a claim previously set forth and then specify a further limitation of the subject matter claimed. A claim in dependent form shall be construed to incorporate by reference all the limitations of the claim to which it refers.
In my mind, the Butamax claim structure does not fit within the structure authorized by §112(d) because the full effect of the "method" limitation is not included in the dependent composition claim. The result then, could be invalidity either as indefinite or for failure to comply with §112(d).  See Pfizer, Inc. v. Ranbaxy Laboratories Ltd., 457 F.3d 1284 (Fed. Cir. 2006) (claim invalid for failure to properly structure the dependent claim).
Now, this claim form is similar to that used in product-by-process claims where a dependent product-by-process claim references the process described in a process claim. That type of claim has been accepted by the Federal Circuit on several occasions See Scripps Clinic & Research Found. v. Genentec, Inc. (Fed. Cir. 1991) ("product by process claims are not limited to product prepared by the process set forth in the claims"), overruled by Abbott Labs v. Sandoz (Fed. Cir. 2009) (en banc)
Here, the Butamax claim is not directed to a resulting process but instead to a component used in the method, but perhaps that is not a worthwhile distinction.  The appeal here arises from a district court finding that the claims were invalid on other grounds.  On appeal, the Federal Circuit vacated that decision and remanded for reconsideration by the district court. Perhaps we'll see the 112(d) issue briefed next time around.
Once an independent claim is found patentable, examiners often give short consideration to the subsequent dependent claims.  That time-saving measure makes follows some logic since the dependent claims are supposed to be narrower than the allowed claim and thus should also be patentable over the prior art.  Of course, this is one situation where that logic fails.