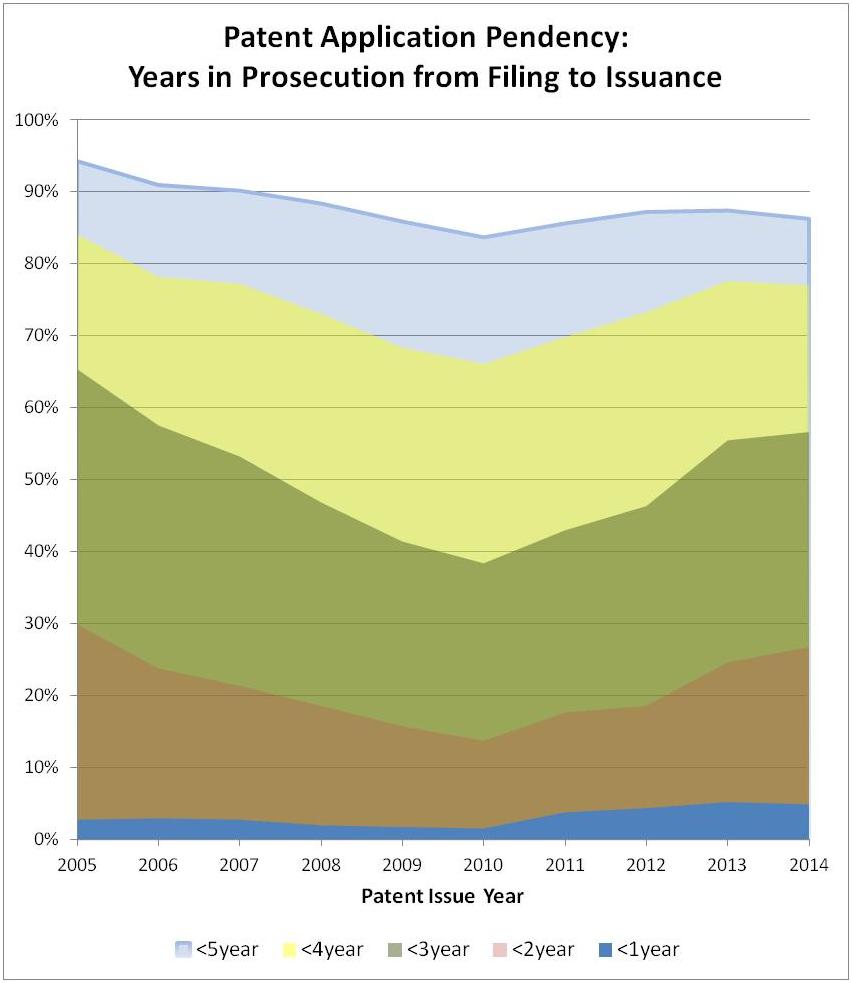 Most patents issue within three years of their respective filing dates with the median for patents issued in 2014 sitting at 34 months. In 2010, that median pendency rose to a decide-high of 41 months. Since that time, the USPTO has been working steadily to reduce its large backlog of pending cases. An item of concern is that about 15% of recently issued patents have a pendency of more than five years.
For patents issued thus far in 2014, the one with the longest pendency is U.S. Patent No. 8,688,181 issued to IBM and with a US filing date of 09/09/1994. The application actually claims priority through a chain of abandoned continuation applications back to a 1987 EPO Filing by Nobel Prize winning physicists Johannes Georg Bednorz and Alex Mueller. While working for IBM Bednorz and Mueller discovered "high-temperature" superconductivity in ceramics. The patent claims:
A method, comprising:
forming a composition including a transition metal, a rare earth or rare earth-like element, an alkaline earth element, and oxygen,
where said composition is a mixed transition metal oxide having a non-stoichiometric amount of oxygen therein and exhibiting a superconducting state at a temperature greater than 26°K,
maintaining said composition in said superconducting state at a temperature greater than or equal to 26°K, and
passing an electrical current through said composition while said composition is in said superconducting state.