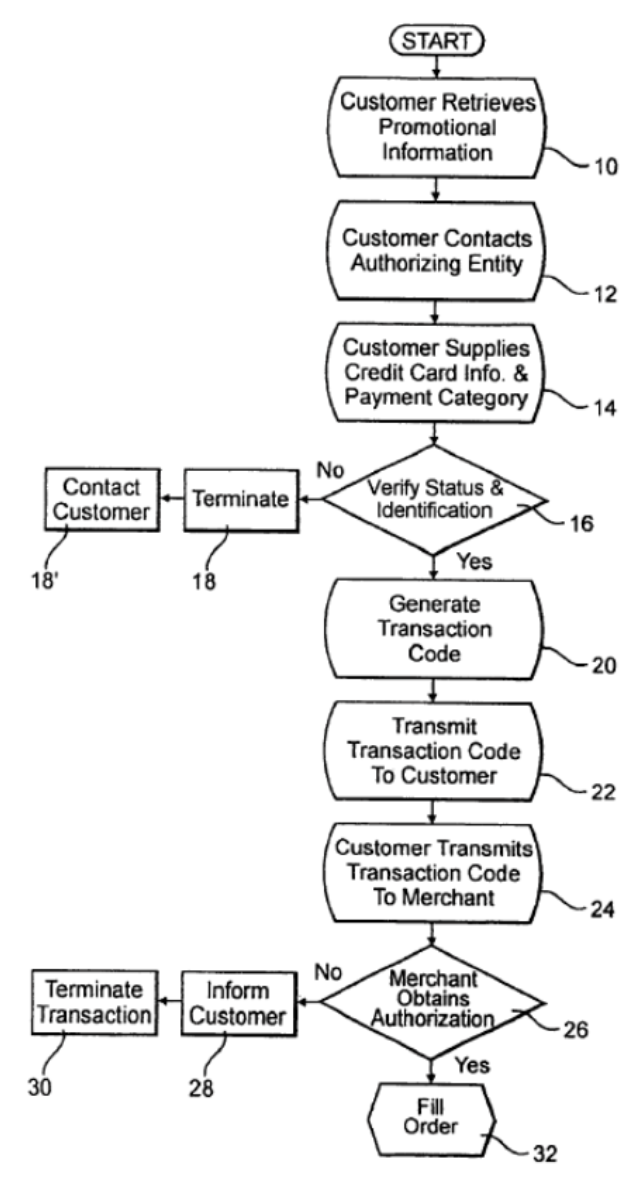 D'Agostino v. Mastercard (Fed. Cir. 2016)
John D'Agostino's patents cover processes for creating limited-use transaction codes to improve credit card security. U.S. Patent Nos. 7,840,486 and 8,036,988.  The approach basically keeps the card number out of the hands of the merchant (where most scamming occurs).  After being sued for infringement, MasterCard filed for inter partes review and successfully challenged many of the claims as obvious and anticipated by Cohen (U.S. Patent No. 6,422,462). On appeal, however, the Federal Circuit has vacated – holding that the PTAB's claim interpretation was unreasonable.
Claim construction continues its reign as a messy hairball.  Rather than looking to the "proper" claim construction as defined by Phillips v. AWH, the PTAB defines claims according to their Broadest Reasonable Construction (BRI). That approach largely follows Phillips, but allows the PTO to select the "broadest" construction for any given limitation from the potential set of reasonable constructions.  The express intent here is to broaden the claims in order to make it easier to invalidate them during the IPR process. The idea then is that claims which survive the IPR-scope-puffery-gauntlet will be strong – giving confidence to judges and juries and fear into the hearts of infringers.
Reasonable is a Question of Law: In most areas of law 'reasonableness' is considered a factual conclusion and conclusions regarding reasonableness are given deference on appeal.  The Federal Circuit however has ruled that the reasonableness of claim construction in the BRI context is reviewed de novo on appeal. Unfortunately, the court has not provided much helpful guidance in terms of knowing when a given construction is reasonable.  Their koan states that – although the BRI construction need not be the correct interpretation, the chosen BRI construction may not be "a legally incorrect interpretation." (Quoting Skvorecz 2009).
Here, the question was whether the claims required a temporal separation between two communications.  The PTAB said no – since it was not expressly required and broadened the claims.   On appeal, the court looked at the claims and found that the express language did in fact require two separate communications: A first request that occurs "prior to" the merchant being identified  and then a second communication that includes the merchant ID.  According to the court, the PTAB's interpretation (allowing for a single communication) was simply not reasonable.
On remand, the PTAB will decide whether the prior art the claim elements as they are more narrowly defined.
= = = = =
PTO Bound by its own Prior Construction?: Interesting issue ducked by the Federal Circuit involved the prior reexam of the patent where the PTO expressly narrowly construed the same claim scope. Court did not remark on the patentee's suggestion here that PTO should be bound by its prior express constructions.  Seems reasonable to me.