The chart below shows the number of utility patents granted each year for the past few decades. I have included images of PTO chiefs as well. Although only small view of PTO work-product, the dramatic shifts in the number of grants (all occurring while facing a large backlog of cases) helps highlight the importance of the role of PTO Director.  You'll note that more utility patents were issued in 2016 than any prior calendar year – 303,000.  However, the rate-of-increase seen under Dir. Kappos is clearly gone.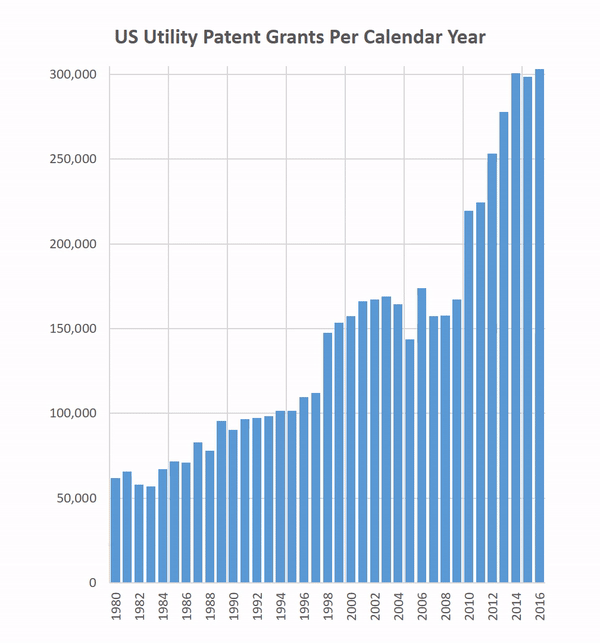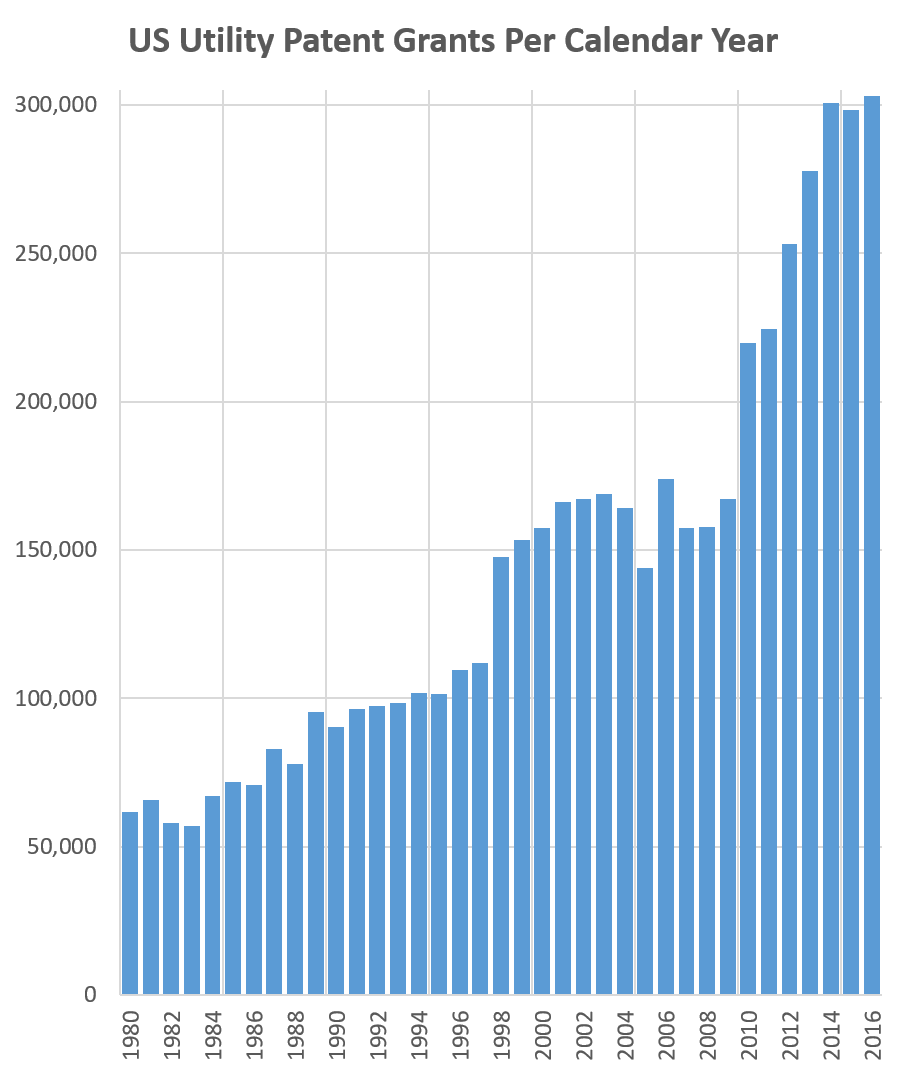 Notes:
Non-animated version to the right.
Directors shown are Q.Todd Dickenson (1998-2001); Jon Dudas (2004-2009); David Kappos (2009-2013); and Michelle Lee (2014-2017). J.Rogan and the acting directors are not shown.