by Dennis Crouch
Joseph Phelps Vineyards v. Fairmont Holdings (Fed. Cir. 2017)
Phelps Vineyards has been selling its INSIGNIA wine for the past 40 years — often at $200+ per bottle. In 2012, Fairmont received its federal registration for the mark ALEC BRADLEY STAR INSIGNIA for cigars.  Phelps Vineyard petitioned for cancellation before the Trademark Trial and Appeal Board (TTAB). 

Although different market areas, Phelps Vineyards argued that the fame of its mark increased the likelihood of confusion.  However, the TTAB rejected that argument – finding that "Petitioner's mark is not famous" and thus gave that DuPont factor no weight.  On appeal, the Federal Circuit has vacated that decision – finding that "fame" in the likelihood of confusion analysis is not a binary yes/no consideration but rather "varies along a spectrum" from not famous at all to extremely famous: think Chester Arthur to Donald Trump.   Note here – the DuPont factor of fame is totally different from dilution fame, which is a yes/no question.
In looking at the facts of the case here, the appellate panel noted substantial evidence that INSIGNIA wine "is renowned in the wine market and among consumers of fine wine. . . . We are perplexed at the Board's finding that INSIGNIA wine has no 'fame,' giving no discernable weight to this factor. . . . The factor of 'fame' warrants reasonable weight, among the totality of the circumstances."
On remand, the TTAB will take-up the case again and determine whether this change impacts the results in any way.  Of course, a conclusion that INSIGNIA is famous in the wine business certainly does not directly lead to the conclusion that the mark ALEC BRADLEY STAR INSIGNIA is confusingly similar when used to sell cigars.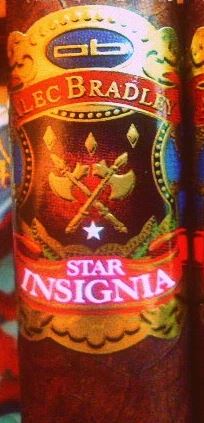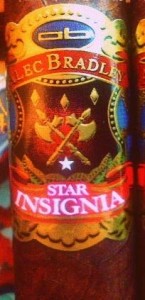 An interesting aspect of the decision is that it was written as a per-curiam opinion of the court (Judges Newman, Dyk, and Wallach).  However, Judge Newman also penned a concurring opinion noting two additional errors made by the board:
Although the Board found that the wine and cigars are sold in the same channels of trade to the same purchasers, it did not further explore the DuPont factor of "relatedness."
In considering the likelihood of confusion of the marks, the Board did not consider Fairmont's actual use of its mark that placed the word INSIGNIA in a dominant format – raising the likelihood of confusion.
Since these notations are in the concurring opinion, the TTAB is not directly bound to follow Judge Newman's suggestions, but will do well to given them full consideration on remand.