by Dennis Crouch
In EVE-USA v. Mentor Graphics, petitioner raises two important questions of patent law involving assignor-estoppel and damage apportionment respectively.  Here, EVE-USA was founded by former Mentor employee-inventors.  Initially Mentor licensed-back their patents, but terminated that license when Synopsys acquired EVE.  The resulting lawsuit ended with a $36 million jury verdict for infringement of U.S. Patent No. 6,240,376. Note here, Mentor owns the '376 patent, but the two listed inventors – Luc Burgun and Alain Raynaud – are the co-founders EVE.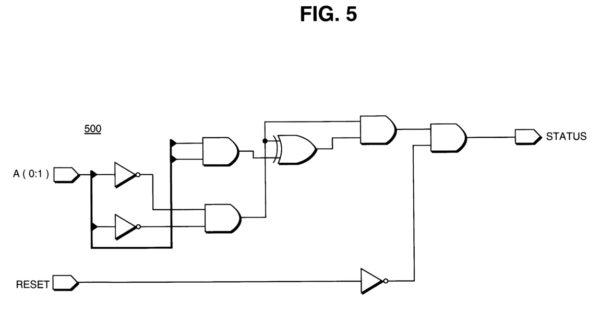 In January, I suggested that the case has a good shot of being heard by the Supreme Court. Today, the Supreme Court requested the Solicitor General file views of the U.S. Government on the issue — tilting the odds significantly further toward grant.
Assignor Estoppel: Although the patent act expressly indicates that invalidity is a defense to patent infringement, courts applied "assignor estoppel" to prevent EVE-USA (through its parent company Synopsys) from challenging the patent validity.  Here, the court effectively pierced the corporate veil to extend the traditional inventor limits to their corporate entities as well.  The question presented by the adjudged infringer:
1. [W]hether, and under what circumstances, assignors and their privies are free to contest a patent's validity.
Apportionment of Damages in Lost Profits Cases: The second issue involves damages apportionment in cases where the patent covers a feature or portion of a whole product and where the patentee claims lost-profits derived from sales of the product itself.  The infringer here argues that the Federal Circuit improperly "permits patentees to recover lost profits damages for an entire multi-component product, without apportioning the value between patented and unpatented features, simply by showing that the patentee would have made the sale 'but for' the infringement."  Thus, the question presented is:
2. Did the Federal Circuit err in holding that proof of but-for causation, without more, satisfies the requirement that damages be apportioned between patented and unpatented features?
When I wrote in January, Mentor had not filed its brief in opposition.  Now, the party briefs are in.  US Government tends to be fairly slow in submitting its views in the CVSG situation — thus, I would not expect a brief before Autumn.
Documents in the Case:
In its opposition brief, Mentor argues that petitioner waived any argument relating to assignor estoppel "except that the doctrine should be abolished entirely;"