By Dennis Crouch

Today the USPTO issued U.S. Patent No. 10,000,000 covering a new form of LADAR invented by Joseph Marron and assigned to Raytheon. [patent10million].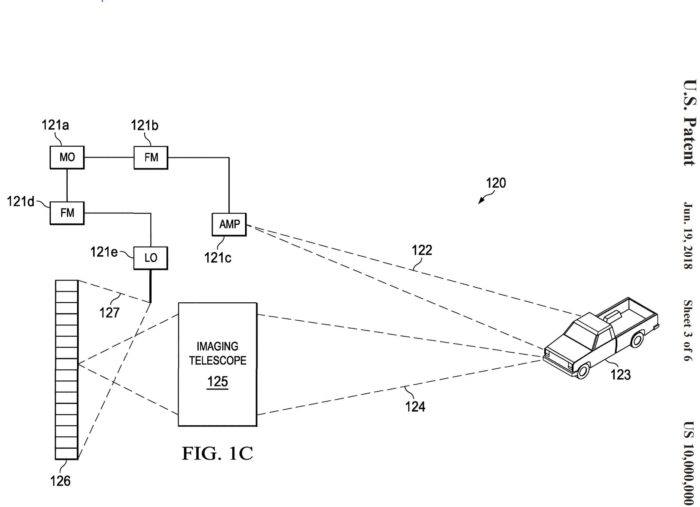 The patent is the 10 millionth issued since the current numbering system was established in 1836. Although the count has been going for 182 years, one-half of the patents have been issued over the past 30 years. The chart below shows the number of U.S. utility patents issued per year over the past four decades with an expected-value for 2018.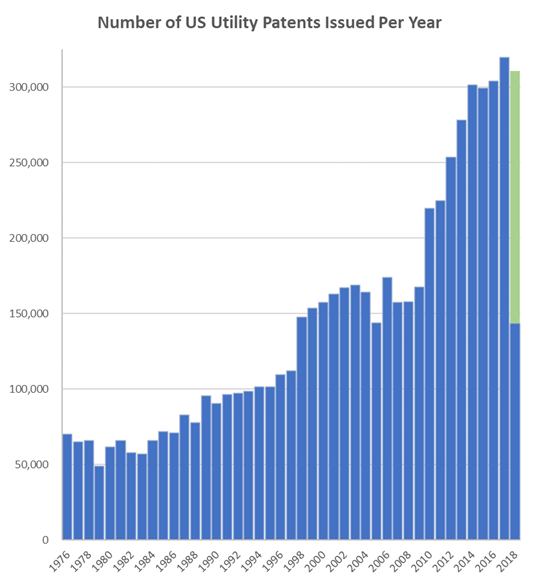 LADAR (Laser detection and ranging) is similar to RADAR, but uses a light emitting LASER instead of radio waves.  These are well known systems, the improvement appears to be that the system can receive multiple inputs within a single clock cycle.
Patent No. 10 Million is atypical in several ways:
The '000 patent lists a single inventor.  Most new patents list multiple inventors.
The '000 patent does not claim priority to or benefit from any prior US or Foreign application.  Most new patents include at least one priority claim.
The '000 patent lists a U.S. corporate patent owner.  Most new corporate-owned patents are owned by foreign companies.
Compare, for example Patent No. 10,000,001 — an injection molding invention with multiple inventors, claiming priority back to an original Korean patent application and owned by a Korean company.