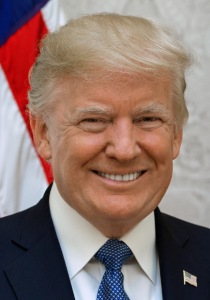 President Trump's State of the Union Speech included only a small focus on intellectual property rights — and only in the international sphere:
We are now making it clear to China that after years of targeting our industries, and stealing our intellectual property, the theft of American jobs and wealth has come to an end. . . .

Our new U.S.-Mexico-Canada Agreement — or USMCA — will replace NAFTA and deliver for American workers: bringing back our manufacturing jobs, expanding American agriculture, protecting intellectual property, and ensuring that more cars are proudly stamped with four beautiful words: made in the USA.