by Dennis Crouch
I first worked with Wes Austin back in 2006 as he developed his Dunes CLE program and later followed with some interest his Utah-based patent firm Austin-Rapp.  As the image shows below, Austin has expanded from patent law into comedy as well.  His new sitcom – THE IP SECTION – merges the two (as well as Mormonism) and stars a patent lawyer who wants to be a stand-up comedian.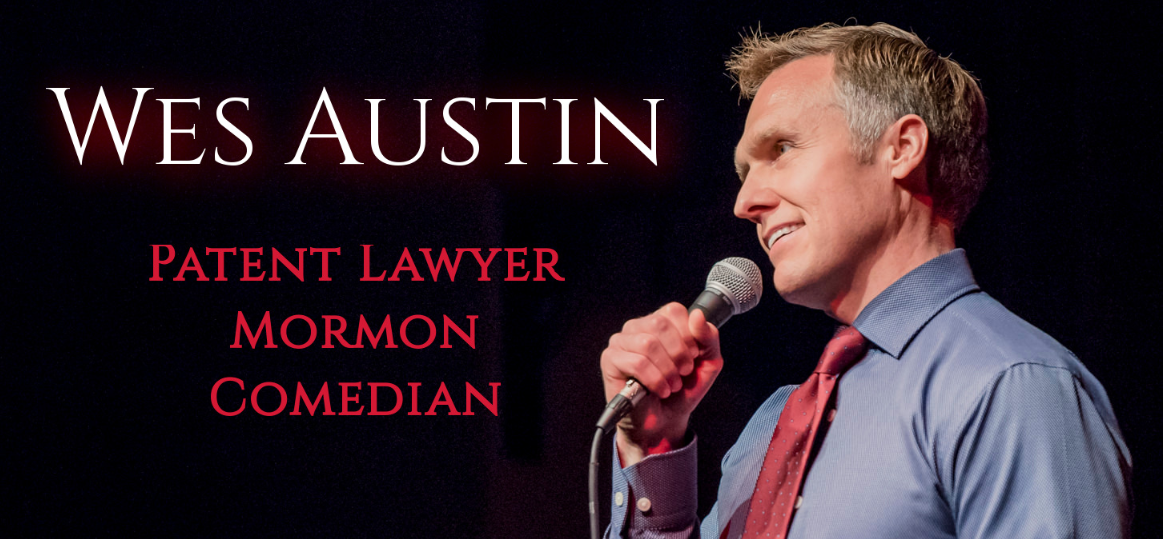 Watch the series here:
The first four episodes are available for streaming on YouTube: https://www.youtube.com/channel/UC6bg3TGN_3hn628xD_1h0ww
Austin also made a video of the back-story: https://www.facebook.com/theipsection/videos/251584812287074/
Do any of your experiences as a patent attorney or inventor fit easily into a comedy routine?