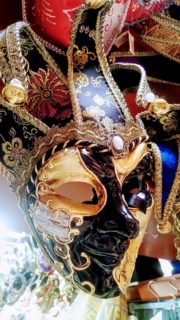 by Dennis Crouch
Glasswall Solutions Limited, et al. v. Clearswift Ltd., No. 18-1448 (Supreme Court 2019)
The eligibility challenges continue to be petitioned to the Supreme Court.
Glasswall's two patents are are directed to methods and devices for regenerating electronic files in a way that cuts-out non-conforming data. The approach here could be used as a virus filter, for example.  U.S. Patent Nos. 8,869,283 and 9,516,045.
Glasswall sued Clearswift for infringement back in 2016. However, that case was quickly dismissed on the complaint — with the district court holding that all of the patented claims were invalid as a matter of law (ineligible abstract ideas). On appeal, the Federal Circuit affirmed.  As is the standard approach with eligibility cases, both the district and appellate court considered the claims at issue and compared them with the claims adjudicated in prior cases. Here, the courts concluded that Glasswall's claims are more-like prior invalidated claims.
The new petition for certiorari asks two questions that focus on procedure — essentially asking whether a patentee can structure its pleading to ensure that eligibility is not decided just on the complaint.  An important element of Glasswall's argument here is that its complaint alleged that its patented invention particularly improved computer processing capability by "eliminating code or data that may perform unwanted operations on the user's computer without the need to consult or update virus definition files."
Questions presented:
Where a threshold patent-eligibility determination under 35 U.S.C. § 101 is presented in a Rule 12(b)(6) motion to dismiss for failure to state a claim upon which relief may be granted, under what circumstances can assertions of fact pleaded by a patent owner, and statements of fact recited in a patent specification, be deemed "conclusory legal assertions" a court is "not bound to accept as true," pursuant to Bell Atl. Corp. v. Twombly, 550 U.S. 544, 555 (2007)?
Where a patent infringement complaint asserts as fact that the invention claimed improves computer function by eliminating a then-conventional method, does the Federal Circuit's determination that the improvement is also conventional present a question of fact that underlies the legal question of patent-eligibility.
Read the Petition.
If the court took this case, it would end-up being an important civil procedure decision — adding substantial thought onto Iqbal and Twombly.
The Relationship between Eligibility and Functional Claiming