by Dennis Crouch
Allen v. Cooper representing North Carolina (Supreme Court 2019)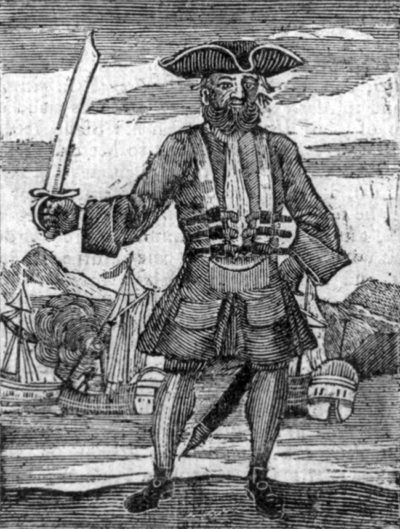 The Supreme Court has granted certiorari in a sovereign immunity copyright case.
Issue Presented: Whether Congress validly abrogated state sovereign immunity via the Copyright Remedy Clarification Act in providing remedies for authors of original expression whose federal copyrights are infringed by states.

Issue Restated in Opposition: The Copyright Remedy Clarification Act purports to abrogate the states' sovereign immunity for alleged violations of federal copyright law. Did the Court of Appeals correctly hold that the Copyright Remedy Act's abrogation of state sovereign immunity was invalid?
The case has a few interesting parts.  First off, the underlying issue stems from the discovery of the Blackbeard's Pirate Ship Queen Anne's Revenge off the North Carolina Shore where it sank in 1718. Intersal found the wreckage and hired Allen to document the salvage operation.  Allen registered the copyrighted works. Later, the State of North Carolina uploaded the videos online without Allen's permission.  In order to insulate itself from infringement liability, the state passed Blackbeard's Law," which purported to place the uploaded videos in the public domain. (It's not piracy if legal).
Allen then sued the State for copyright infringement — naming various individuals in their official elected capacity, including ROY A. COOPER, III, as Governor of North Carolina. The question in the case – is whether the State can be sued for copyright infringement.
On one hand is the U.S. Constitution — 11th Amendment to the U.S. Constitution seems quite clear – the Federal Courts have no power over "any suit … against one of the United States" brought by "citizens of another State."
The Judicial power of the United States shall not be construed to extend to any suit in law or equity, commenced or prosecuted against one of the United States by Citizens of another State, or by Citizens or Subjects of any Foreign State.
At the same time, Congress attempted to expressly "abrogate" this immunity in the Copyright Remedy Clarification Act with the following language:
Any State, any instrumentality of a State, and any officer or employee of a State or instrumentality of a State acting in his or her official capacity, shall not be immune, under the Eleventh Amendment of the Constitution of the United States or under any other doctrine of sovereign immunity, from suit in Federal court by any person . . . for a violation of any of the exclusive rights of a copyright owner provided by [federal copyright law].
Here the statute is clear in its attempt to contravene the 11th Amendment. The only problem through is that statutes are ordinarily subject to the U.S. Constitution, not vice-versa.  The reality though is more complicated – at times the courts have permitted suits against states and have allowed Congress to abrogate state sovereign immunity by statute.
The basic test was spelled out in Seminole Tribe v. Fla., 517 U.S. 44 (1996):
Was the Act in question passed pursuant to a constitutional provision granting Congress the power to abrogate?
In its decision here, the 4th Circuit held that, although Congress does have power to create a copyright regime, it does not have power to abrogate state sovereign immunity for copyright infringement.  I'll say that there is a good chance that the court will side with Allen against the State — holding that Congress has power to abrogate here because of the need for a "carefully crafted copyright regime."