ScentSational Tech v. PepsiCo (Fed. Cir. 2019)
The legal claims in this case are interesting and could form a Mountain Dew commercial — unlawful use of flavor.  To be clear, the case is not about actual flavors, but instead enhancing the "perceived taste" of orange juice and other beverages by adding an aroma in scratch-n-sniff form to a bottle-lid closure. A "fresh aroma that replicates or evokes memory of the expected flavor" is released by the abrasive force of twisting off the bottle-cap.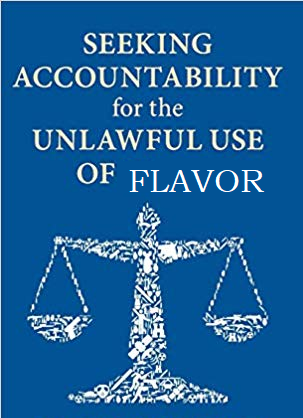 ScentSational and PepsiCo had a 10-year business relationship.  As that partnership was winding down, ScentSational ramped-up talks with Coca-Cola.  However, those talks also broke down — and ScentSational blames PepsiCo.  In particular, the allegation is that PepsiCo misappropriated and attempted to patent ScentSational technology; and Coca-Cola dropped the project when it found PepsiCo's pending patent applications.  ScentSational then sued for trade secret theft, breach of contract, and inventorship correction — arguing that damages should be based upon the lost Coca-Cola contract.  However, the district court dismissed the case in PepsiCo's favor.
The primary issue on appeal had to do with damages and expert testimony.  The district court had barred most of ScentSational's expert testimony for failing Daubert. On appeal, the Federal Circuit affirmed — holding that the district court "did not abuse the broad discretion it is accorded in determining whether, and to what extent, to admit particular expert testimony at trial."  The Federal Circuit also affirmed the lower court's summary judgment finding that ScentSational had failed to produce inventorship evidence.
A controversial aspect of the decision was the notion that ScentSational's failure to prove particular damages should result in dismissal of the entire case (since damages are not an element of the trade secret or breach claims).  The appellate panel held that ScentSational's claim to nominal damages had been waived and "In any event, we have held that we will ordinarily not remand a case merely to determine whether nominal damages would have been appropriate."
Following the May 2019 decision, ScentSational petitioned for rehearing arguing that the court misunderstood a number of facts in dispute and also "that while a plaintiff must prove the existence of damages with certainty in order to recover, plaintiff need not prove the amount of loss with certainty."  In a recent order, however, the Federal Circuit has denied rehearing — effectively ending ScentSational's case.
= = = = =