by Dennis Crouch
Guandong Alison Hi-Tech Co. v. International Trade Commission and Aspen Aerogels, Inc. (Fed. Cir. 2019)
The USITC issued a limited exclusion order prohibiting Alison from importing certain aerogel composite products used for insulation. U.S. Patent 7,078,359. On appeal, the defendant argued that the claimed "lofty" structure was indefinite.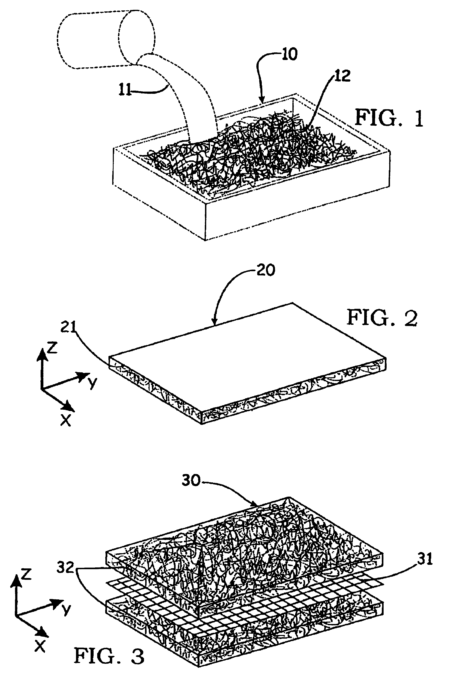 The Patent Act requires that the patent include claims "particularly pointing out and distinctly claiming the subject matter which the applicant regards as his invention."  35 U.S.C. 112(b) (formerly 112 ¶ 2). The Federal Circuit has long interpreted this provision as creating an "indefiniteness requirement." In its most recent pronouncement on the issue, the Supreme Court held that claims must "be precise enough to afford clear notice of what is claimed." Nautilus, Inc. v. Biosig Instruments, Inc., 572 U.S. 898, 909 (2014) (holding that patent claims must "inform those skilled in the art about the scope of the invention with reasonable certainty.")  A claim that is indefinite is also invalid and unenforceable.
On appeal, the Federal Circuit agreed with the defendant that "lofty" batting is a term of degree whose boundary is not fully clear.  However, it is clear enough for patent law work.  In a particular, the court defined "lofty" batting is batting that "shows the properties of of bulk and some resilience."   The specification further explains that "bulk" refers to air between the fibers, and "sufficient resilience" occurs where the batting can be compressed and then substantially spring back to its original bulk.  The court also noted that the specification includes more than 20 different examples (some from the prior art) of "lofty" batting that can be used to understand the scope of the term.
In sum, the written description of the '359 patent provides sufficient detail to inform a person of ordinary skill in the art about the meaning of "lofty . . . batting."
How lofty is "lofty" Alison asks, "Alison seeks a level of numerical precision beyond that required when using a term of degree" rather "some modicum of uncertainty" is permitted. Quoting Nautilus.
Enforcement Action Affirmed.