by Dennis Crouch
In re Modern Font Applications LLC (Fed. Cir. 2021)
The Federal Circuit denied MFA's petition for mandamus on a discovery dispute, and Chief Judge Prost but wrote an interesting short opinion explaining the panel's reasoning.  In the case, MFA has asserted its U.S. Patent No. 9,886,421 that covers  a method of displaying "non-standard fonts" on your handheld device when accessing a network-document.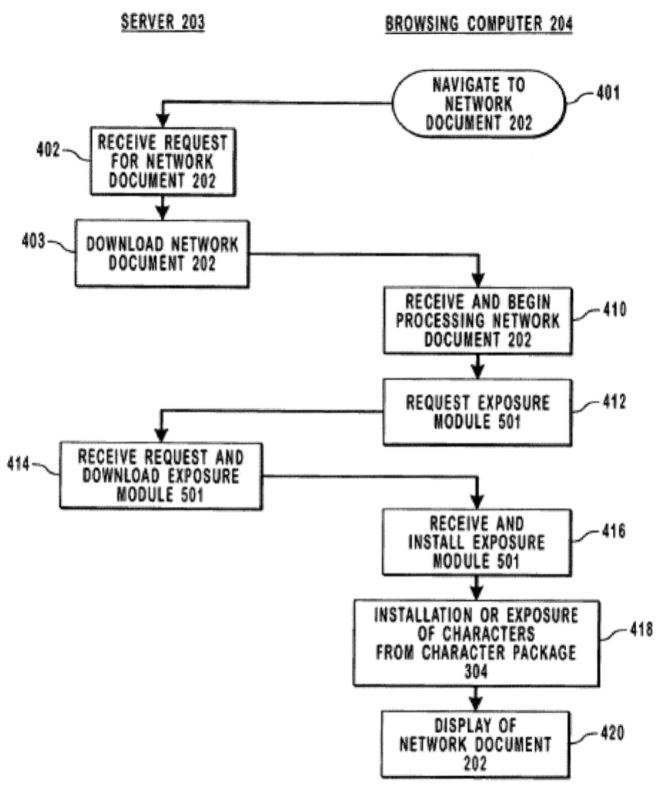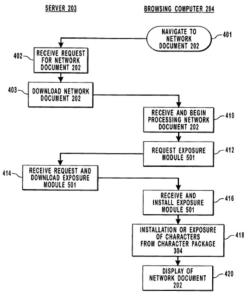 Alaska Airlines is the defendant in this case and submitted a discovery request of MFA's prior settlement agreements. In civil litigation discovery  requests are generally guided by three pillars: privilege, relevance, and proportionality.
FRCP 26(b)(1) Parties may obtain discovery regarding any nonprivileged matter that is relevant to any party's claim or defense and proportional to the needs of the case.
Prior settlement agreements tend to be quite relevant to for any damages calculations, but MFA refused to comply with the request based upon privilege.  Although the prior agreements had been shared between litigating parties, with the settlement agreement the parties became unified (at least with regard to the agreement) and the result is "common interest privilege."
The magistrate judge ordered disclosure, confirmed by the district court, and now the Federal Circuit has refused to act on the mandamus petition (other than denying it).  Most appeals are taken after final judgment in a case. Mandamus is a shortcut to get an immediate decision from an appellate court on an interlocutory issue (such as discovery disclosure), but is only rarely granted.  The court notes that it will only grant mandamus in cases involving a "clear and indisputable right to relief [where there are] no other adequate means to attain the relief." Slip op., quoting Cheney v. U.S. Dist. Ct. for D.C., 542 U.S. 367 (2004).  Even where those elements are met, the district court also has discretion to decide whether granting the writ is "appropriate under the circumstances." Id.
In its opinion, the court did not fully decide the issue of common interest privilege in the settlement context, but noted that the Federal Circuit has previously declined to recognize the form of privilege. See In re MSTG, Inc., 675 F.3d 1337 (Fed. Cir. 2012) (holding that pre-settlement communications were not privileged). The court went on to note that even if common interest privilege were adopted in this context, the parties must still show that the withheld documents are "communications by a client to an attorney made in order to obtain legal assistance from the attorney in his capacity as a legal advisor."
The outcome here makes sense and also begs the question — why is MFA trying to hide its prior settlement agreements?