by Dennis Crouch
The pending Supreme Court case of Amgen v. Sanofi focuses on a broadly claimed genus and asks whether the disclosure is sufficiently detailed.  The Federal Circuit's recent UMN v. Gilead is the flip-side.  Regents of the U. of Minnesota v. Gilead Scis., Inc., 2021-2168, — F.4th — (Fed. Cir. Mar. 6, 2023).  UNM's original disclosure is extremely broad with "laundry lists" of components that might be included in various combinations;  while the later-added claim is directed to a more particular sub-genus combination.  The court looked in vain for some indication in the specification as to why the claimed combination is important or particularly suggested.  Here, they disclosed a large forest, but failed to disclose the tree that turned out to be valuable.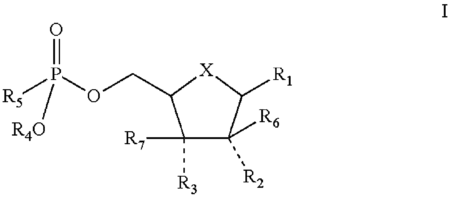 Going forward, a patentee might avoid this particular problem with some patent attorney tricks.  Rather than listing all potential components for each functional group and generally suggesting their combination, an early-stage patentee might have its AI assistant provide a hypothetical example of each possible combination, one at a time.  That situation would provide clear ipsis verbis disclosure and thus more likely survive a written description challenge.
= = =
Most U.S. patents assert priority to at least one prior patent application filing.  The early filing date helps avoid would-be intervening and invalidating prior art.  But, the right to priority is not automatic. In addition to the formal paperwork, the original application must sufficiently disclose the invention as claimed in the later patent.  Sufficiency of disclosure is generally judged under 35 U.S.C. §112(a) with the doctrines of enablement and written description.
A patent that improperly claims priority is not automatically invalid.  Rather, the priority filing date is rendered void and then we consider whether the  invention was still novel and nonobvious as-of the later filing date.  This setup also allows these disclosure issues to be considered during Inter Partes Review  (IPR) proceedings that are statutorily limited to anticipation and obviousness grounds.
In Regents of the U. of Minnesota v. Gilead Scis., Inc., 2021-2168, — F.4th — (Fed. Cir. Mar. 6, 2023), the Federal Circuit faced the issue of whether the  written description found in UMN's priority applications supported the claims in the resulting US8815830 patent.  Here, the '830 patent covers the drug sofosbuvir that has FDA approval for Hep-C treatment.  Claim 1 does not simply cover sofosbuvir, but instead an entire genus of molecules that fit the general structure shown above and where functional groups R1 – R7 are further defined within the claim.  For instance, "R3 is hydroxy … R5 is an amino acid …"
UMN's initial patent application was a provisional filed back in 2004, followed by a PCT application in 2005, followed by a non-provisional application in 2007 and finally by another non-provisional application in 2013 that led to the '830 patent. In 2010, a Gilead patent application published ("Sofia") that discloses the claimed invention.  In this setup, UMN's can disregard Sofia so long as it properly claimed priority to at least one of those earlier applications.  But, if priority fails then the '830 patent is anticipated.
During the IPR, the Board sided with Gilead — concluding that the priority filings lacked sufficient written description and thus that the claims were invalid as anticipated. On appeal, the Federal Circuit has affirmed in an opinion by Judge Lourie and joined by Judges Dyk and Stoll.
The patent act requires a "written description of the invention" be submitted in the form of a patent specification.  "Judicial gloss" explains this requirement has proving that the inventor "possessed the invention as claimed" at the time of filing.  Written description issues most often arise in situations like this one where the patented claims were not found in the original filing documents; but rather were added later during prosecution.
The courts have been particularly hard on patentees seeking to claim coverage for a large genus of compounds.  In that situation, it is typically a difficult endeavor for the patentee to literally enumerate all operable compounds covered by the claims.  That level of disclosure is not required, but the patentee must describe "the outer limits of the genus" as well as "either a representative number of members of the genus or structural features common to the members of the genus, in either case with enough precision that a relevant artisan can visualize or recognize the members of the genus."  The court will also consider "blaze marks within the disclosure that guide attention to the claimed species or subgenus." Slip Op., citing In re Ruschig, 379 F.2d 990 (CCPA 1967).
Ipsis verbis: I mentioned above that written description challenges are most often successful in situations where the claim scope has changed during prosecution.  Claims that are found word-for-word in the original application (ipsis verbis) can still fail the written description requirement, but that result is much less likely.  Here, UMN argued that the original provisional filing disclosed the eventual claim in ipsis verbis form — pointing to a combination of elements of provisional claims 1, 2, 13, 21, 22, 45, and 47 that collectively forming a substantial word-for-word recitation of claim 1 in the '830 patent.  On appeal though the Federal Circuit found that combination of this disparate set of claims required a bit too much cleverness.
Following this maze-like path, each step providing multiple alternative paths, is not a written description of what might have been described if each of the optional steps had been set forth as the only option. This argument calls to mind what Yogi Berra, the Yankee catcher, was reported to have said: "when one comes to a fork in the road, take it." That comment was notable because of its indeterminacy, its lack of direction. Similarly, here, all those optional choices do not define the intended result that is claim 1 of the '830 patent.

Moreover, Minnesota's argument is akin to that rejected in Fujikawa, where the applicant "persist[ed] in arguing that its proposed count [wa]s disclosed ipsis verbis in Wattanasin's application." Fujikawa v. Wattanasin, 93 F.3d 1559 (Fed. Cir. 1996). As the court explained in Fujikawa: "just because a moiety is listed as one possible choice for one position does not mean there is ipsis verbis support for every species or sub-genus that chooses that moiety. Were this the case, a 'laundry list' disclosure of every possible moiety for every possible position would constitute a written description of every species in the genus. This cannot be because such a disclosure would not 'reasonably lead' those skilled in the art to any particular species."
Slip Op.  I would argue that the Federal Circuit erred on this point. The UMN provisional application's Claim 1 is directed to the same general molecule, but with much broader definitions for each of the functional group. Then, the subsequent provisional dependent claims (2, 13, 21, 22, 45, and 47) refine the scope of those functional groups in a manner that is identical to that eventually claimed in the '380 patent.  Here, each of these dependent claims are defined as being dependent upon any of the prior claims.  Thus, provisional dependent claim 47  seemingly includes the identical limitations found in the '830 patent claim 1. Yes, it is a little bit complicated, but so is chemistry.
It is not clear that my quibble would change the outcome of the case since ipsis verbis support does not necessarily result in sufficient written description.
= = =
The absence of ipsis verbis support is not fatal, so long as the original filings sufficiently show possession of the full scope of the claimed invention.  In cases involving very broad disclosure (a forest), the courts look carefully for indications that for disclosure of the particular trees actually claimed.  But, long lists of components are not sufficient. Rather, the suggestions – the "blaze marks" — must be clear.  Here, the PTAB found the patentee had failed to provide that roadmap and, on appeal, the Federal Circuit affirmed on substantial evidence.
[T]he structures [disclosed in the provisional] are so extensive and varied that [they] encompasses a significantly larger genus than that claimed in the '830 patent, are not sufficiently common to that of claim 1 of the '830 patent to provide written description support.
Slip Op.
UMN made other arguments that were all rejected:
The PTAB should have made a credibility determination or other fact finding regarding expert testimony.  On appeal though the Federal Circuit concluded that the PTAB is not required to address each and every  side contention within its decision.
The PTAB previously issued a decision that is facially inconsistent with this case, and thus is acting in an arbitrary and capricious manner.  On appeal, the court found no problem since the Board is not bound by prior panels.
As a state institution, UMN is immune from IPR challenges.  UMN recognized that this argument was previously decided by the Federal Circuit.  Further, UMN has already lost a case on this argument and so is not just bound by precedent but also collateral estoppel.
Cancellation affirmed.