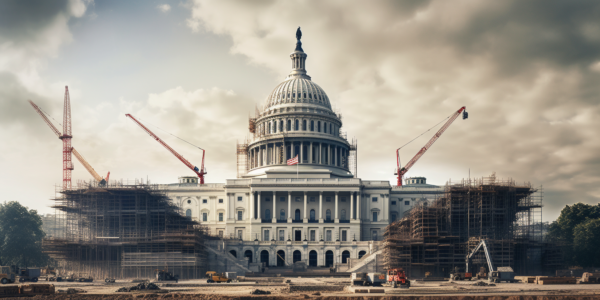 The second major new Senate patent bill focuses on reconstructing AIA trials — particularly by reducing availability and power of inter partes review and post grant proceedings.  The bipartisan Promoting and Respecting Economically Vital American Innovation Leadership (PREVAIL) Act was introduced by Senators Chris Coons (D-Del.),Thom Tillis (R-N.C.), Dick Durbin (D-Ill.), and Mazie Hirono (D-Hawaii).
Limiting Standing: Parties could only file IPR petitions if they would have standing to bring a declaratory judgment action in Federal Court.
Clear and Convincing Evidence: Invalidating a patent before the PTAB would require proving unpatentability of a previously issued claim by clear and convincing evidence.  This is a substantially higher standard than the current requirement of preponderance of the evidence.
Separating Institution from Trial: Judges who participate in the institution will would be forbidden from then serving on the trial team.  The idea here is to avoid holdover bias against the patent that may have been established during the institution stage.
Drop Invalidity Defenses: If an IPR is established, the petitioner must drop any invalidity defenses from pending litigation that could have been raised in an IPR.
No Interference: Although the Director still has power of Director Review, the law would forbid the Director from interfering or influencing PTAB IPR decision-making.
The press release also notes the following provisions:
Require standing for PTAB challengers and limit repeated petitions challenging the same patent;
Harmonize PTAB claim construction and burden of proof with federal district court;
End duplicative patent challenges by requiring a party to choose between making its validity challenges before the PTAB or in district court; and
Increase transparency by prohibiting the USPTO director from influencing PTAB panel decisions.
IPRs would remain valuable if this bill became law, but their scope would be substantially limited.