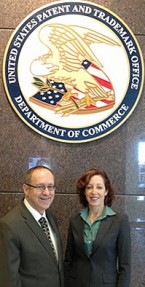 In an email distribution regarding their upcoming Chisum Patent Academy, Don Chisum and Janice Mueller opine on the upcoming Supreme Court case of SAS v. Lee.
They write:
The Court will address, at least indirectly, the PTO's rule 37 CFR § 42.108(a). The rule allows the Patent Trial and Appeal Board (PTAB) to institute inter partes review (IPR) on (and, implicitly, to adjudicate) only some of the claims of a patent challenged in a petition (and, also, only on some of multiple grounds of unpatentability). . . .

More likely than not, the Supreme Court will invalidate the practice that rule 108(a) makes possible as contrary to the governing statutes. 35 USC Section 318(a) requires that the PTAB "issue a final written decision with respect to the patentability of any patent claim challenged by the petitioner." If the PTAB must rule on all claims challenged in a petition in its final decision, it makes no sense to allow the PTAB (per Rule 108(a)) to "institute" review on fewer than all those claims. (NOTE: the statute on institution, 35 USC 314(a), sets a reasonable-likelihood-of-unpatentability "threshold" for "at least 1 of the claims challenged in the petition." That can easily be read as contemplating that only one of the challenged claims must meet the threshold and that all challenged claims will be carried into a review upon institution, whether or not they met the threshold standard.)
Briefing in the case will go through the summer.