Saudi Basic Industries Corporation ("SABIC")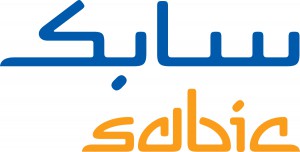 is seeking high caliber Patent Attorneys to join its global legal function in Saudi Arabia.
You will be primarily responsible for supporting the Business, Manufacturing and Technology & Innovation teams in the Middle East & Africa, in developing and implementing IP strategy, providing legal and IP counseling and contract support to enhance the value of SABIC technology. This will include advising on, drafting and negotiating IP agreements and patent portfolio management, patent preparation, prosecution and maintenance, patent litigation and IP due diligence.
SABIC requires both a technical degree in chemistry, chemical engineering or life sciences, and a Law Degree. Admission to a recognized bar (USPTO, European Patent Office, etc.) is essential. A minimum of 5 years' legal experience is required, ideally from the US, UK or Europe.
These roles (located in Riyadh, Saudi Arabia) provide ambitious lawyers with a superb opportunity to work as part of a world class legal function across Asia, the Middle East, Europe and the Americas. In addition, you will benefit from an expat package that includes a bonus, housing, transportation, children's school fees and other benefits.
Contact
Apply by emailing Elizabeth Williams at elizabeth@ews-search.com.
Additional Info
Employer Type: Large Corporation
Job Location: Riyadh, Saudi Arabia

SABIC is one of the world's leading and most profitable manufacturers of chemicals, plastics, fertilizers and metals. With annual revenues of $50 billion and around 40,000 employees in 40 countries, SABIC was estimated by Forbes in 2011 to be the second largest global diversified chemicals company in the world. With significant investments in technology and innovation planned for 2013 and beyond, the Company is poised to continue its rapid global expansion. To help support this growth, it is now recruiting a number of high caliber Patent Attorneys to join its global legal function which already boasts 100 legal professionals worldwide.